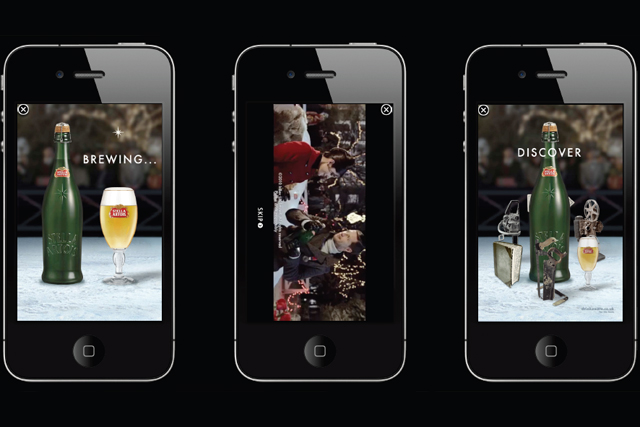 The iAd platform, which rolled out across Europe in November this year
, allows users to view content rich advertising on the iPhone or iPod without having to exit the app.
The Stella Artois iAd was created by Apple's in-house team and opens with a festive scene. It gives users various ways to interact with the TV ad, such as downloading its soundtrack, which is a French rendition of 'the 12 days of Christmas'.
The iAd also links to the existing Stella Artois app Le Bar Guide, which helps users find nearby bars serving Stella Artois, and the iLoveBeer app, created by Stella owner AB InBev.
Earlier this month, Renault became the first brand in Europe to use the iAd platform
, to support the launch of its Twizy electric car.
Nespresso, Perrier, Citi, Evian, LG Display, AB InBev, Unilever, Turkish Airlines and Absolute Radio will also be serving ads on the European network.