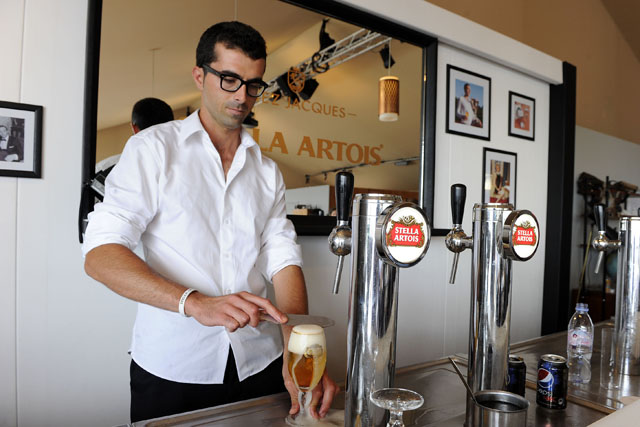 The film, a 'biopic' of Jacques D'Azur, a character created by the lager brand to promote its status as official beer of the festival, will be shown for the first time on Friday.
It will air in 'Chez Jacques', a purpose-built luxury beach hut designed to look like the character's home.
Future Cinema, the company behind the Secret Cinema concept which sees audiences taken to mystery locations then transported into the world of the the film, is presenting the premiere in conjunction with Stella Artois.
The leading man, Argentinian Gustavo Alvarez, was recruited through a global online casting call run through Facebook.