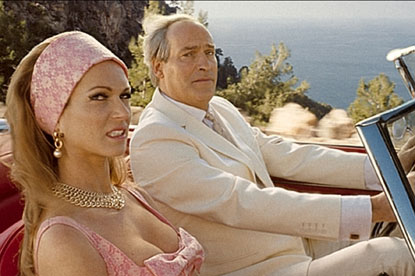 New TV work, created by Mother, features the comical exploits of a smooth Frenchman living on the French Riviera.

In one ad, the protagonist steals a good-looking blonde woman from the car of a rich old man.

The company said the spots have helped the brand acheive sales that are well ahead of the wider market, which has experienced a sharp decline this year.

Overall, AB InBev, the world's largest brewer, reported a 3.4 per cent second-quarter decline in sales, an improvement on the 4.8 per cent fall that it experienced in the first quarter of the year.