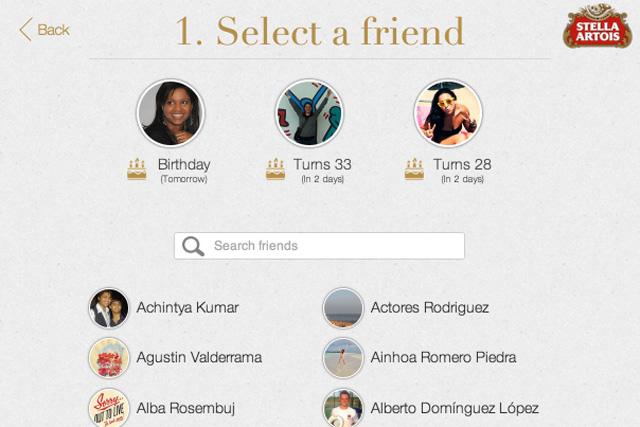 Created by mobile commerce start-up InVibe exclusively for Stella Artois, the app allows adult consumers to gift a friend a chalice of Stella Artois through Facebook, redeemable through one of a number of selected bars.
The partnership with InVibe is a result of brand-owner AB InBev's investment in The Bakery, a Tech City workspace and accelerator programme designed to introduce technology from all over the world to leading brands and their agencies.
Phil Pick, Stella Artois marketing manager, said: "Our objective in working with The Bakery was to discover new technology solutions that could help us drive value for our growing online Stella Artois community of fans, whilst bringing these fans from the online world into the real world to enjoy our beer.
"Through The Bakery's unique accelerator programme, we were delighted to discover InVibe who have created this forward-thinking social gifting app for us," he added.
Carlos Lagares, founder and chief executive of InVibe, said: "We have built a multi-platform solution for the gifting experience so that consumers can send a gift to someone they care about through all the channels used in everyday life. We've made it simple and easy to use for both the consumer and the retail outlet."