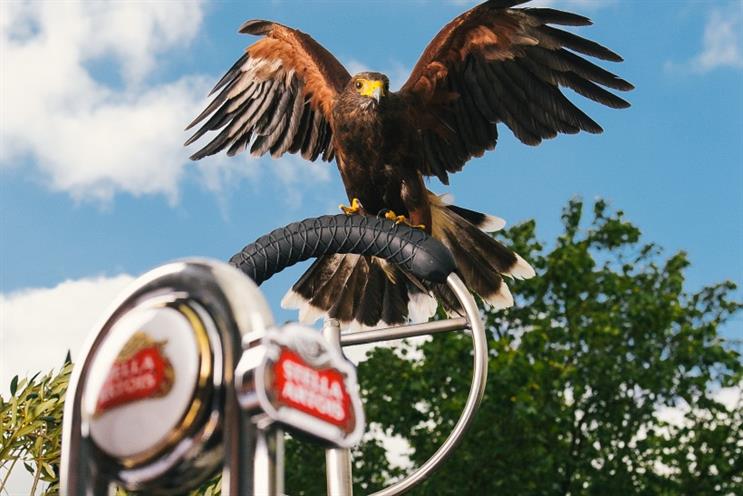 On Monday (29 June), travellers at Waterloo Station in London will be able to take part in the Stella-branded VR experience via a pop-up called 'The Perfect Flight', with the beer and cider brand also set to launch a new TV ad.
The 'Fly Like Rufus' app will enable consumers to experience an immersive, 360-degree view from above Wimbledon's courts, even replicating the feel of the swirling wind.
The brand will be giving away Google Cardboard headsets, for people to use with the 'Fly Like Rufus' app, at Waterloo as well as at various bars. This will enable users to experience a VR flight using their smartphone.
The activity follows an event held on 25 June at No 32 The Old Town, a bar in Clapham, London, where Rufus the hawk 'guarded' a beer garden.
Stella Artois, which is the official beer and cider of The Championships Wimbledon, is providing the tournament with more than 80,000 of its 'chalices'.
The brand is also launching a limited-edition Wimbledon chalice to commemorate its partnership with the sporting event, which features the Championships logo. It will be available for purchase online for £15.