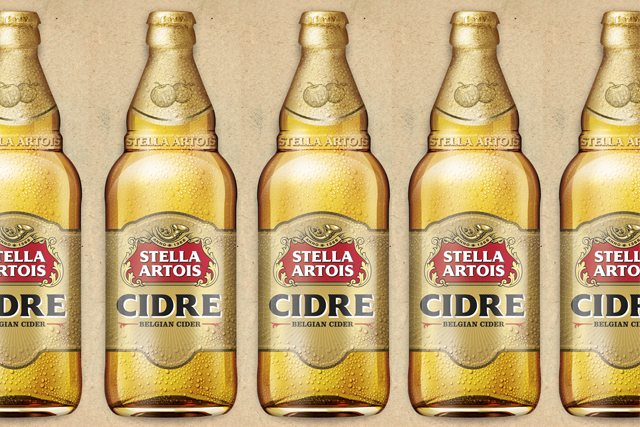 Stella Artois Cidre will be supported with a "double-digit" million-pound marketing spend and will hit shelves at Easter.
The 4.5% Belgian cider will be unveiled at a London event later today (2 February), marking the first time a leading lager brand has moved in to the cider category.
Stella, which is owned by AB InBev, is capitalising on the growing popularity of cider in the UK. The market is expected to grow by 45% in the UK over the next five years, according to Mintel.
Stella Artois Cidre will be brewed in Belgium using Jonagold apples. It will be sold in 568ml bottles and 440ml cans.
The Stella advertising account is handled by Mother, the creator of last November's 'Ice Lounge' ad.