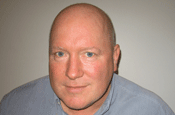 Sources close to the radio specialist suggest his departure came after differences with the creative director, Tim Craig, over the agency's future direction.

The departure comes weeks after Radioville announced it was to outsource its directors to ad agencies next year, marking a major shift in strategy. Until now, it has positioned itself as an alternative radio-specialist option to full-service creative agencies.

Donovan's responsibilities will be temporarily inherited by a new management team comprising three of the agency's original founders: Craig, Ian Mactavish, the chairman and Ben Fairman, the studio director.

A spokesman for Radioville denied that Donovan's departure was due to strategic differences adding: "after six and a half successful years, Stephen has decided to pursue other interests for which we wish him all the best."

Donovan joined Radioville in 2001. He started his career in 1977 as an account manager at Ted Bates and has held roles at Abbott Mead Vickers BBDO and WCRS.