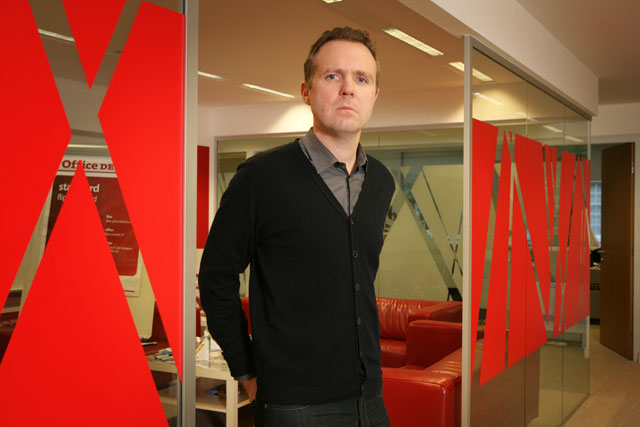 An ad for a sofa that's already purchased is clearly a wasted one, but this is less about message sequencing and more about my own, slightly uncomfortable, exposure to a very personal form of selling.
The personalisation of advertising is something planners have really taken to heart. We're fixated with its potential. Ads based on what you've bought or browsed before; ads based on where you are, who you're with, or what's said on your status update. The scope for personalisation seems limitless, as does our enthusiasm for it.
It's very exciting. Two years from now, 150 million of the world's households will have web-enabled tellies, bringing dynamic ad-serving for our own personal ad breaks. One year on, near-field communication will turn billboards into purchase windows for our mobiles. And, right now, there are media planners somewhere getting giddy over the precision and scope of geolocational stuff such as O2 More. We can pinpoint people to a matter of yards, giving them brand offers that make them happier to be an O2 customer. Nobody loses.
But where is this taking us? By forsaking fame (a happy by-product of wastage) for increasingly personalised targeting, are we chucking the baby out with the bath water?
Not if you look where search practitioners are headed.
For years at the vanguard of the most personally tailored communication, they're now aiming right at the bathwater. Increasingly, they're looking for the big uncharted spaces - the bid-free search queries for news and gossip that the public craves - to build brands in interesting ways.
A nice example is the Matt Prior episode, where B&Q served a "need to fix a window?" response to a query on the England cricketer's moment with a pane of glass. And we're seeing a lot more of this. Some of it's at scale - Converse aligning with teenage angst or Ann Summers storming the election. And some is at speed - Whiskas welcoming Downing Street's new cat or the RAC's blizzard-blocked roads. It feels like a snappy, more dynamic version of the tactical print campaigns of old.
And while the results (at least from the campaigns we've executed) have brought quality traffic, the real beauty is in that "wasteful" by-product - the brand impact of millions of impressions served to a public who see your brilliantly topical copy, yet don't click.
Because this time, the bathwater's totally free.
Stephen Farquhar is the managing director of Zenithmedia
Russell Davies is away.