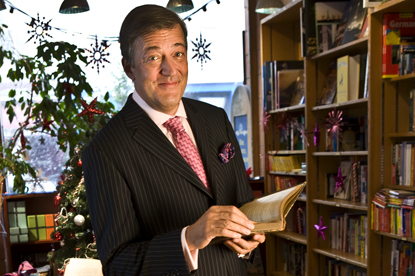 Created by Rainey Kelly Campbell Roalfe/Y&R, the ad will also feature John Sergeant, Philip Glenister, Jennifer Saunders and Joanna Lumley, as well as M&S regulars Twiggy and Myleene Klass.

The ad will ask celebrities what they see as the key ingredient for a perfect Christmas, and will feature a variety of products that the retailer can provide to help make the festive period even more special.

A number of different versions of the ad will run across the Christmas season, all aiming to promote a different element of the M&S range.

Mark Roalfe, the chairman of RKCR/Y&R, said: "Over the years the M&S Christmas ad has become an institution, with the public looking forward to being entertained. We've taken some of the nation's favourite stars and put them with some of M&S's favourite products without which Christmas wouldn't be Christmas."