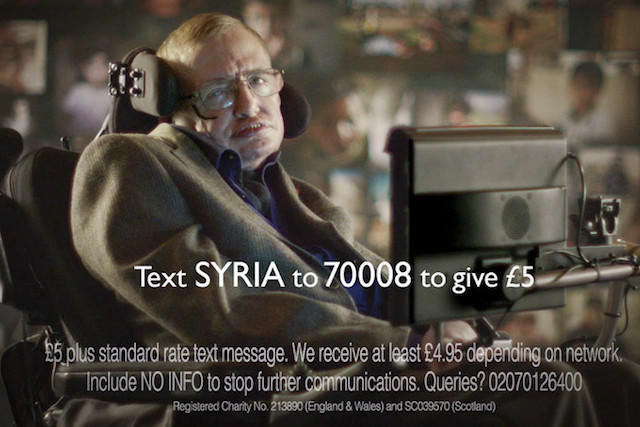 The ad, which runs from 14 March to 31 March, highlights how more than 10,000 children have already lost their lives in the conflict and how one million children are forced to flee their homes.
The ad starts with an image of a Syrian child with a voiceover from Hawking saying: "I cry all the time…" A second photo is followed by the words: "My house was burnt down, everything was gone…"
After more portraits and tales of children, the film cuts to Hawking, who addresses the camera and says: "The children of Syria have no voice, that is why I'm given them mine. What will you give?"
Brand: Save The Childen
Client: Sue Allchurch, director of marketing and communications, Save the Children
Agency: Adam&EveDDB
Creatives: Michael Burke, Ben Tollett