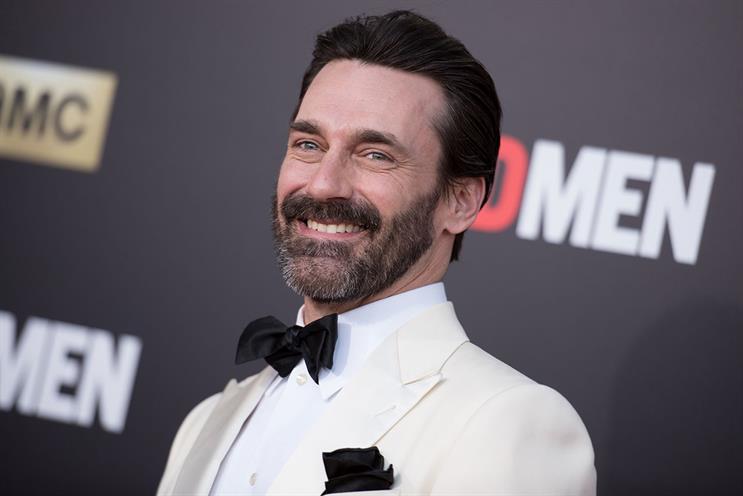 Jon Hamm is doing his final turn as everybody's favourite creative director, Mad Men's Don Draper, at the moment. But it seems that even after the final episode airs, Hamm will take a little bit of the advertising lifestyle with him. You see, Diary has heard that the dashing actor has bought a flat from Gordon Bowen, the co-founder of Mcgarrybowen. This isn't completely out of the blue. Hamm and Bowen have a bit of history together as Hamm made an appearance at the Cannes Lions festival in 2013 courtesy of Mcgarrybowen.
Rock bands trump admen
Conor McNicholas, the chief executive of The & Partnership's content division, AllTogetherNow, may be a relative newcomer to advertising, but that doesn't make him green. When he was the editor of NME, McNicholas saw excesses that even the most seasoned adlanders would struggle to match. To wit: a photo shoot with some rock stars at a Mayfair club ended with McNicholas and his team frantically scrubbing the toilet walls after one rocker decided to shoot up and scrawl "QPR" all over the lavs with his own blood. Not even the Gutter Bar gets that debauched.
Durham's pretty big
"It is deeply regrettable that the media agency [has] somehow managed to put up one of my election posters 150 miles away from where it should be," the North West Durham Conservative parliamentary candidate Charlotte Haitham-Taylor said after one of her ads appeared in Cleethorpes. She added: "This has caused undue confusion for voters in Cleethorpes and for this I am very sorry." Still, the gaffe does not constitute the biggest discrepancy of distance in terms of her campaign. The prospective MP actually lives some 240 miles from Durham – in Wokingham – and only started renting a place in Durham after she was selected by her party to contest the seat. Politics, eh?