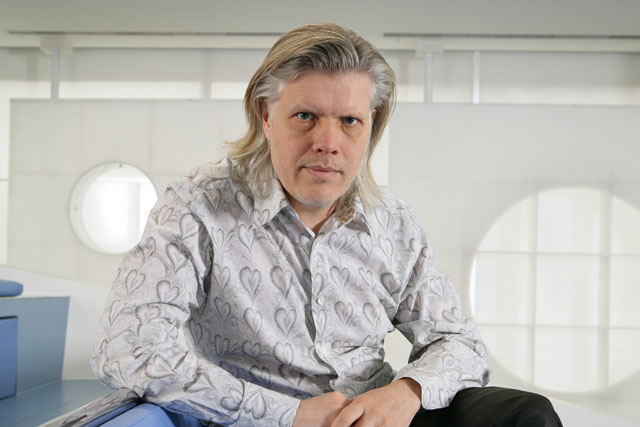 Name: Steve Aldridge
Job: Creative partner and chairman, Partners Andrews Aldridge; executive creative director, Engine

The reason I got into advertising was ... because I couldn't get a job as a graphic designer.
The campaign I'm most proud of working on is ... I'm proud of everything we do, but our work for the Art Fund put us in D&AD with almost every subsequent campaign winning multiple awards and generating great results. It cemented our reputation as a creative agency, and the client is still using our strategy today.
And the campaign I pretend I wasn't responsible for is ... all dogs are loveable in their own sweet way.
My favourite campaign created by someone else is ... "Chalkbot" for Livestrong and Nike.
The best moment of my career so far was ... being told by the client we had won our pitch for the Lexus business, in the pitch.
While the most embarrassing moment was ... almost daily! What does a forty-something creative director wear to work these days?
The best celebrity I've worked with on a campaign is ... Rankin. He's a gifted talent, and a true gentleman with a genuine enthusiasm to collaborate.
The person I'd most like to work with in the industry is ... DAZR, aka David Samuel, the street and graffiti artist. One of the most properly creative people I have met in ages. We will work together.
The person who's had the biggest influence on my career is ... first and foremost, I am my biggest critic. But there are a few people who have helped me make some difficult decisions, which have had an impact on my career. Too many to name here, but you know who you are.
The best piece of advice I've received during my career is ... good enough never is.
If I wasn't working in advertising, I'd be ... a graphic designer.
In ten years' time, I'll be ... still smiling.