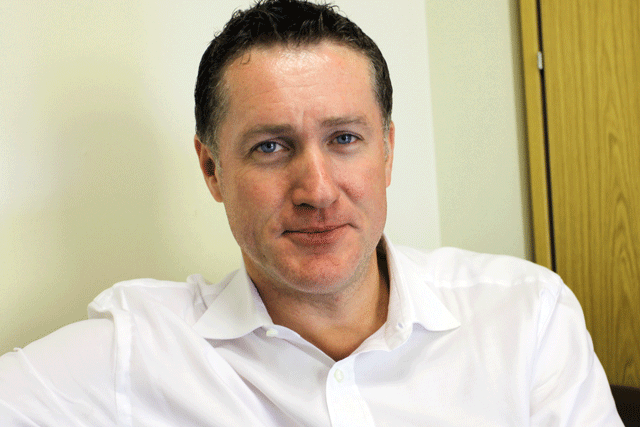 Atkinson has decided not to return to work from paternity leave following the birth of his son. His decision to leave was announced to staff yesterday (28 November) and Atkinson is no longer part of the business.
During Atkinson's three-week absence, trading director Richard Bon led the Clear Channel sales team and will continue to do so while Clear Channel formulates interim management arrangements.
Atkinson, a well-known figure in the media industry, joined Clear Channel as group sales director in September 2008 from The Independent and The Independent on Sunday, where he was deputy commercial director.
He was deputy commercial director at The Independent for 15 months, prior to which he was group sales director at Titan Outdoor (now part of JCDecaux) between July 2006 and March 2007.
Prior to joining Titan Outdoor, Atkinson held various roles at Associated Newspapers between 1989 and 2006, including deputy sales director, Associated Newspapers, and deputy sales director, Mail on Sunday.
Matthew Dearden, chief executive of Clear Channel UK, said: "Following the recent birth of his son, Steve has concluded that now is the right time to make changes to his working life, and so has decided to leave Clear Channel.
"We're very grateful for all he has done for us, in particular building a strong team. Richard Bon has provided great leadership during Steve's paternity leave, and will continue to do so while we put interim management arrangements in place.
"Steve remains a great friend of Clear Channel and we thank him for his support, hard work and dedication. We wish him well in all his future endeavours."
Atkinson had not responded to requests for comment by the time of publication.
Yesterday, it emerged that Clear Channel Outdoor's head of emerging platforms, Cennydd Roberts, is leaving the company to take the role of business development director at Damian Cox's outdoor consultancy, Wildstone.
Last month, Clear Channel's chief operating officer Rob Atkinson (no relation) moved to Australia to become interim chief executive of Adshel, Clear Channel's joint venture with APN News and Media.

Internal letter from Clear Channel UK chief executive Matthew Dearden to staff:

Dear colleagues
I am writing to let you know that Steve Atkinson, our Group Sales Director, has decided to leave Clear Channel.
As you will see from his personal note below, Steve remains a huge fan of Clear Channel and the future we are building for our company. Following the recent birth of his son, he concluded that this was the right time to also make changes in his working life.
During his time with us, Steve has led a thorough overhaul of our structures and approach, and presided over a clear improvement in our sales performance. He is a consummate salesman, courageous in fighting for what he believes is right for the business, a motivator of people, and very genial company. For all this, and the support he has provided me and the Board, I offer him great thanks both personally and on behalf of the company.
During Steve's paternity leave, Richard Bon has provided very able leadership of sales. I'm therefore delighted that he has agreed to continue to do so while we put interim management arrangements in place, which we will announce separately. I have great confidence in Richard and our sales teams to continue to drive strong sales results.
I'd like to close by again thanking Steve for all he has done for us, and his vibrant continuing enthusiasm for Clear Channel and the future we are building. I know you will join me in wishing him well in his future endeavours.
Matthew

Matthew Dearden
CEO
Good afternoon all,
It is with a mix of different emotions that I write to inform you of my decision to leave my current role as Group Sales Director with Clear Channel UK.
I have spent three of the most enjoyable and rewarding years of my career with CCUK and feel very proud to have contributed to the upturn in business fortunes and performance we have seen since the back end of 2008. The next three years promise to continue that upward curve but I feel that now is the right time to pass the sales baton on and look forward to taking on the next challenge.
I am leaving the business in a strong position with an equally strong management team in place ready to take it to the next level. I am utterly confident that, in Matthew, the company has a CEO with a strong clear vision for the business coupled with the drive and determination to take CCUK to that stated next level: to become the exceptional out-of-home media sales company in the UK.
I wish continued success for CCUK and want to thank my team, in particular, for their hard work, their exceptional attitude and for being such a great "team" in the truest sense of the word. I would also like to take this opportunity to thank you all for your support and express how much I have enjoyed working with you all. I have forged some fantastic business relationships but also some true friendships in my time at CCUK and I'm sure our paths will continue to cross in the future.
May I wish you all the very best for the future.
Steve
Follow Maisie McCabe on Twitter @MaisieMcCabe