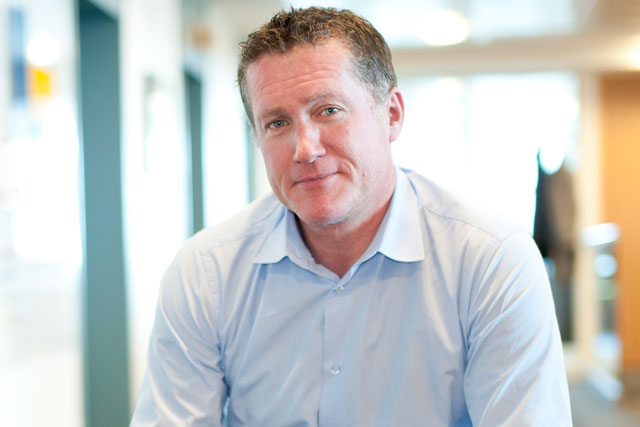 Atkinson, who left Clear Channel at the end of 2011, has since been the vice-president of EMEA sales for Admaxim, the integrated mobile advertising platform.
He takes up his new post in the coming weeks
He brings more than 22 years of media experience to the role, having begun his career with Telegraph Newspaper Group and Associated Newspapers.

Atkinson moved from print media to outdoor in June 2006, becoming group sales director at Titan, the US-based outdoor advertising company bought by JC Decaux in 2010. After a short spell back in newspapers in 2007 – working with The Independent as deputy commercial director – he joined Clear Channel Outdoor in 2008.
Lewis, founder and managing director of Outdoor Plus, said Atkinson's "wealth of experience" would help the company achieve its goals as it continued to invest in premium digital and ultra-premium traditional banners, as well as launching into shopping malls.
Atkinson who will work closely with sales director, Grant Branfoot in his new role, said: "I have seen dramatic changes in the media industry, most recently in regard to how digital has staked its considerable claim in the landscape and the increasing importance that it holds.
"My most recent post, with the integrated mobile advertising platform Admaxim, has given me the opportunity to see first-hand, how sales and technology can work easily together from inside a progressive digital company.
"However, the lure of the outdoor medium and the opportunity to work with such an ambitious company as Outdoor Plus, has proven too great. I'm really looking forward to joining Jon and his team and to play my part in moving the business forward as it expands its own digital and traditional premium outdoor advertising portfolio."
Outdoor Plus' portfolio of roadside digital sites located in and around London includes the recently launched Vauxhall Cross, The Eye in Holborn, Euston Road Underpass, The Spire on A40 Western Avenue and City of London Gateway.
Follow @DurraniMix