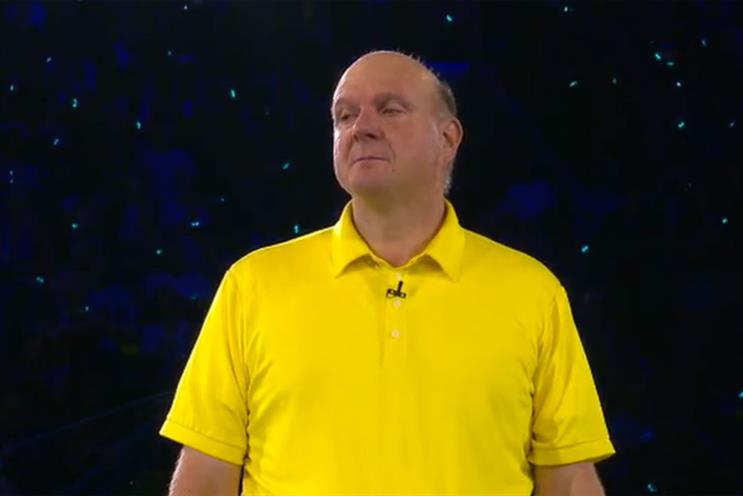 In August, the 57-year-old father of three announced he would step down within the next 12 months. Last week he told his final employee conference that Microsoft was "like a fourth child to me".
Known for his unconventional, rabble-rousing company addresses, Ballmer did not disappoint in his short thank you speech to 13,000 staff, in which he said he had had "the time of his life".
He said: "I want to say thank you, thank you, thank you," calling Microsoft a "company that's important".
He added: "It's important, it's innovative, it's ethical, it hires great people and lets them lead great lives that helps people around the world and let's them realise their full potential."
With tears rolling down his face, Ballmer ended his four-minute speech by drawing on a 1980s classic song, "that looked back retrospectively and celebrated the future", made famous by the Hollywood blockbuster starring the late Patrick Swayze.