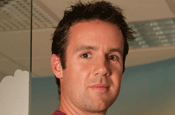 The other two joint managing directors will also take on new roles, with Sam Noble made the global executive planning director, and Adam Wright taking the position of global programme director.

Both Bell and Noble are founding partners of Iris, while Wright joined the agency a year after its inception in 2000.

Iris' restructure will see the agency broken down into five "houses", that will each service up to five clients.

Each "house" will employ a dedicated team of creatives, planners and account handlers, all working under a managing partner and deputy creative director.

The agency hopes that the new structure will allow each "house" to operate like a small agency, while working within the framework of a larger infrastructure.

Ian Millner, the joint chief executive and founder of Iris Worldwide, said: "One of the most common pitfalls of agencies when they grow is that they lose their edge and spirit.

"This model will ensure that we continue to be fresh, fast, proactive, valuable, accountable and client-focused."