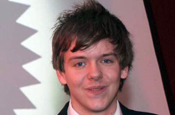 The award, set up in memory of former WWAV Rapp Collins boss John Young, aims to promote the hottest emerging talent in Scottish direct marketing, with the winner picking up a £1000 prize and mentoring from an industry figurehead.

Garside, who joined EHS in May 2007, beat strong competition including Angela Livingstone, head of data planning at Archibald Ingall Stretton; Gregory Taylor, data trader with The Trading Floor; Julie Dunn, senior account manager at Story and William Rolt, business development manager, Archibald Ingall Stretton.

Competition judge Dave Mullen, co founder and creative director of Story, said: "All the candidates were superb but Steve in particular had a relaxed professionalism which all the judges warmed to and he was very self assured and confident of his own ability."

Garside said: "It's nice to repay EHS a little by winning the Young Spark Award. When I came back into work after the win I had the most unbelievable reception, it's an experience I'll never forget."