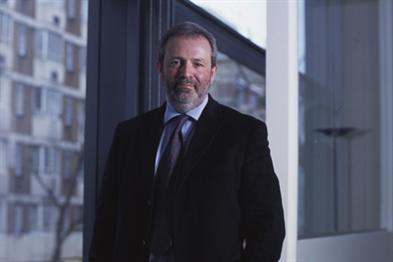 Gatfield leaves Naked, which is owned by the Australia-based group Enero, with immediate effect.
He joined Naked in May 2011 to work alongside Naked founder Jon Wilkins at the helm of the company. Wilkins will continue as chairman.
Enero, previously know as Photon Group prior to a rebrand in July, also announced that Gatfield has stepped down as the executive director of the group.
The departure of the former Lowe Worldwide chief executive follows other senior changes this year. Three months ago Phil Hayden, the chief executive of Naked in Asia-Pacific left and Paul Woolmington, the founding partner of Naked New York, departed in April after six years.
Enero has struggled to grow the Naked network outside of its key markets and in its full-year results announcement in August described Naked as "a work in progrees" that was impacted by "closures of non-core offices." In London, the agency operates as Hypernaked following its merger with digital agency Hyper in 2011. Brad Fairhead leads the agency as its managing director