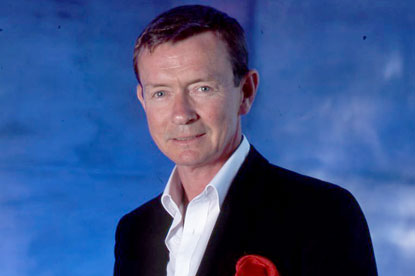 If you watch telly, read magazines, go online, listen to the radio or open your direct mail you'll know that 90% of marketing communications are self-indulgent, vague, dull, irrelevant wastes of the client's money, the prospect's time and the earth's resources.

I'm assuming you'd like to do work that is better. Indeed, I'm hoping you want to create work that's engaging, clear, intelligent and relevant.

In this first chapter you'll see the process you should follow. You'll also discover the things you must bring to that process in order to make it work properly. But before that, let's see if you're in this game for the right reasons.

You'll know by the way you answer this question: "why do you want to do better work?"

Perhaps it's for a portfolio full of "edgy"and "mould-breaking" ideas. Well, while I'm sure that might impress your mates, it's not really why you should be in this business. No, the clue lies in the last word of the last sentence: "business." There's a very simple reason why you should want to do better work than the competition: it will be more effective.

By that I mean it will help persuade your prospect that the product you're selling is better than the competition's product; and that it is in their interest to buy it.

Make no mistake, we're in the business of competitive persuasion. And if, at the end of the process, you haven't helped to sell something then you haven't been creative.

This realisation came to a youthful Dave Trott after a conversation with the great John Webster. "Years back, when I was a young writer at BMP, John Webster said: 'The difference between you and me is that you're a gifted amateur and I'm a professional.' I asked him what that meant.

He said: 'At the end of the day, you'll come out of the office with something brilliant or nothing. I'll come out of the office with something brilliant or something usable.'

When John said that, it was like a light going on in my head, I got what he meant. This isn't art, this is business. At its best it should be a beautiful and inspiring business. But it is business."

To be successful you, too, must strive to produce something that's at least "usable" - which usually means something that will appeal to the "man in the street" . If that man's the object of your attention then make sure you walk the same street as him.

Take a tip from Philip Larkin who said the poet should wander "unnoticed through life, colourless and unremarkable, wearing ordinary clothes, smoking a common brand of cigarette, hair parted to the side, queueing for the cheap seats."

I'd recommend that you, too, queue for the cheap seats at the pictures and the theatre, for the train and the plane, in the bars and the cafes. And don't limit yourself to the type of films, holidays and nights out that you always enjoy. Take yourself off into areas that make you uncomfortable.

You'll also benefit from having a couple of proper jobs before you find a place in an agency. A few years in the real world will test your mettle and help you experience the highs, the lows and the quiet desperation in which the mass of people live their lives.

This, in turn, will give you a pretty good understanding of the role that the product you're selling plays in your prospects' lives (probably very little) and the influence advertising exerts (undoubtedly even less). You'll also know what really is important to your prospect and, to use an old fashioned word, what makes them "tick".

This was a subject that preoccupied Bill Bernbach who said: "At the heart of every effective creative philosophy is the belief that nothing is so powerful as an insight into human nature, what compulsions drive a man, what instincts dominate his action, even though his language so often camouflages what really motivates him."

At mid-20th Century, Bernbach ran Doyle Dane Bernbach, the best agency in the world. Recently that accolade has gone to Crispin Porter + Bogusky. They, too, seem interested in the worldly pursuit of knowledge about man's drives and instincts.

As Creative Partner Alex Bogusky says: "We don't use planners. We have more anthropologists and sociologists because we really resist trendspotting." These anthropologists and sociologists are no doubt busy finding out what makes people "tick." They are also helping the agency come up with bigger ideas.
Speaking of ideas, let's now look at the process that'll help you to have one...
To read more, you can buy a copy of the book here
To read Steve Harrison's article in this week's magazine, subscribe to Campaign.