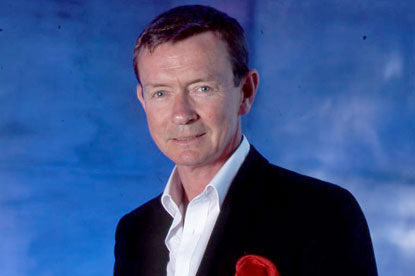 Let's start with a warning: producing effective work is more difficult than most people think. A lot more.
First, only a handful of your prospects care about what you have to say. The vast majority are indifferent. Some are even hostile.

Secondly, you're competing with hundreds of agencies for the attention of these indifferent/hostile individuals. Indeed, as every pundit seems to delight in admonishing us, we're bombarding the average consumer in the UK with upwards of 2,500 marketing communications every day. Apparently, 24 hours later, this poor soul can remember only a half a dozen of them favourably.

Which means tens of millions of pounds are wasted each day by those who fail to catch their prospects' eye. Are you ready to fight tooth and nail against the best agencies and the biggest budgets in order to make sure that it's your work that's seen and remembered? If not, you're wasting your time.

And that particular fight is the easy bit, because your real battle is not with other advertisers. You're going head-to-head with every form of content and communication that vies for the attention of the reader, surfer, viewer, blogger or listener. Like I said most of these people are, at best, indifferent to your messages. For instance, no one logs on for the overlays that invade their favourite website and only a special kind of person goes to the front door and exclaims "Ah ha! Two pieces of unsolicited direct mail. I'll get a later train into work, pop the kettle on and have a good read."

It's the same across all media. Suppose, you've spent £2,000 on a 20x3 on page two of the Daily Express. Are you saying anything that's more interesting than the feature that always occupies that page and which many readers turn to automatically? Is your headline more compelling than: "Sunny periods, heavy rain later"? Not if the reader usually walks home from the railway station each evening and learns from the forecast that they should take their umbrella into work that day. The weather forecast is useful. Is your ad anything like as helpful?

Or let's say you've invested your media budget on a backlit Adshel campaign thoughout Central London. Do you think the message you're beaming out from those hundred of sites is as interesting as the little 'hand-written' poster advertising that night's Evening Standard with the headline: "ROYAL IN SEX SCANDAL"? Indeed, do you think you will ever write anything that's as arresting or as useful a piece of social currency as "ROYAL IN SEX SCANDAL"? I doubt it.

At this point you may feel your work will never be noticed by anyone ever again. But don't give up. People who are cleverer than you and me have suffered similar despair.

David Ogilvy, who was obsessed with selling, reached the reasonable conclusion that he wouldn't flog a thing if no one noticed his ads. And it was he who told us this basic truth: "Unless your advertising contains a big idea, it will pass like a ship in the night" David identified the importance of the "Big Idea" over fifty years ago and since then everyone, from the most callow creative course student to the most famous worldwide creative director, has made it their grail.

Problem is, like everyone else, they've assumed that the big creative idea was all they needed and that it alone will determine the success or failure of the communication.
But as the years have taught me, a big creative idea is not enough. Indeed, I believe that a big creative idea is virtually impossible unless it is preceded by a big marketing idea. So what will this big marketing idea be about?

Well, as we've seen, people notice things that are useful to them. And, if you're going to get their attention and impress them, you need to work out how the thing you are selling can help them. To be more specific, you should look for ways in which you can solve their problems.?

Find this simple Problem/Solution dynamic and you'll have found your big marketing idea. Once you have that, you'll be on your way to producing something truly effective. You may even make history.

If you don't believe me, just think about the work you've always admired most, you'll find that it proceeds from a simple Problem/Solution marketing idea. Not convinced? Well, let's take a look at the best ever TV commercial, the best ever direct mail piece and the best ever viral campaign....

To read more, you can buy a copy of the book here
To read Steve Harrison's article in this week's magazine, subscribe to Campaign.