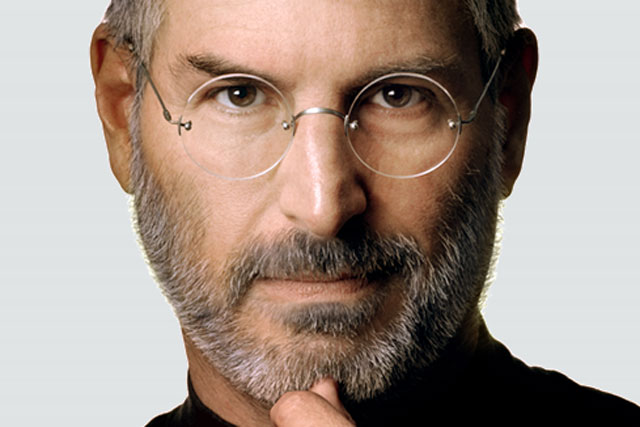 The biography, entitled, 'Steve Jobs: The Exclusive Biography', has been written by Walter Isaacson and has been launched a month ahead of schedule, following the Apple founder's death on 5 October.
The book features interviews over the past two years with Jobs, as well as with his family and friends. It has already rocketed to number one in Amazon's bestsellers chart and has also been released on the Amazon Kindle.
In the book, Jobs tells Isaacson of his respect for Facebook founder Mark Zuckerberg for "not selling out" and "wanting to make a company".
Talking about the social media landscape, Jobs says he does not see "anybody other than Facebook out there. Just Facebook are dominating this. I admire Mark Zuckerberg".
However, by contrast, Jobs reveals his distain for Google for developing its Android operating system, which Jobs said was an attempt to copy his iPhone.
He said: "I'm going to destroy Android, because it's a stolen product. I'm willing to go thermo-nuclear war on this. I don't want your money. If you offer me $5bn, I won't want it. I've got plenty of money. I want you to stop using our ideas in Android, that's all I want.''
Jobs also shows similar contempt for Microsoft and its founder Bill Gates, calling him "unimaginative", and someone who "has never invented anything". Jobs is reported to have used this short-coming to explain why Gates felt "more comfortable now in philanthropy than technology... [Gates] just shamelessly ripped off other people's ideas", he said.
Jobs' dislike for his rivals apparently increased following the launch of the iPhone 4 launch last year, when Apple came under attack for signal problems.
The Apple founder believed the bad publicity had been part of a smear campaign by smartphone rivals Google and Motorola, according to the book.
Jobs died on 5 October, aged 56, after battling with cancer. Google co-founders Larry Page and Sergey Brin were among the leading luminaries to leave heartfelt messages about Apple's founder.
Jobs' competitiveness and drive to succeed needs to be remembered in the context of it reflecting the working machinations of one of the modern world's most influential figures.
Follow Sara Kimberley on Twitter @SaraKimberley