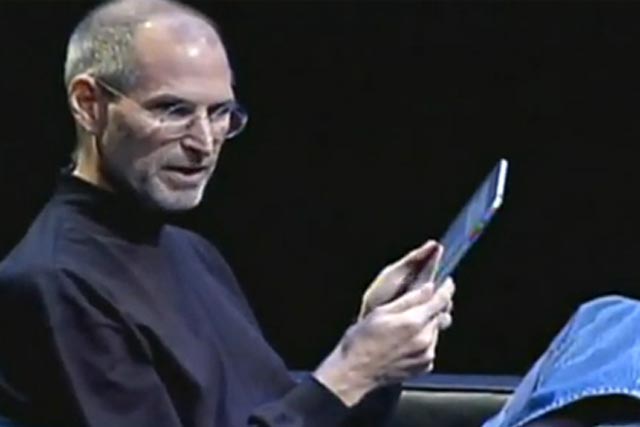 Concerns about Jobs' health have been ongoing since he announced he had a form of pancreatic cancer in 2004.
After the announcement he often appeared to be ill at Apple presentations. In early 2009 Jobs underwent a liver transplant and took six months leave to recover from the procedure.
Tim Cook will run the company in the interim, as he did during Jobs' absence in 2009.
Jobs has transformed Apple's business, turning the company from a minor player in the global computing market, to the largest company on the Dow Jones stock exchange by market capitalisation. The Financial Times named him "Person of the Year" for 2010.
Apple revealed its Mac App store earlier this month, and patched-up a long-running dispute with The Beatles in December. More than five million Beatles downloads have now been made.
In a letter to Apple staff, Jobs wrote:

Team,
At my request, the board of directors has granted me a medical leave of absence so I can focus on my health. I will continue as CEO and be involved in major strategic decisions for the company.
I have asked Tim Cook to be responsible for all of Apple's day to day operations. I have great confidence that Tim and the rest of the executive management team will do a terrific job executing the exciting plans we have in place for 2011.
I love Apple so much and hope to be back as soon as I can. In the meantime, my family and I would deeply appreciate respect for our privacy.
Steve