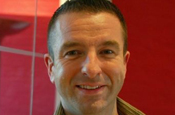 The news comes as Mark Story, the managing director of national brands at Bauer Media, leaves the company after 11 years.

Dee Ford, the group managing director of radio at Bauer Media, said: "Steve has successfully led Kiss for the past two years and I am confident he will deliver the overall London radio strategy necessary to take Magic 105.4 and Kiss to the next level of success."

Story joined Bauer in 1998 and was responsible for successfully launching Magic 105.4 and revamping Kiss 100.

In 2004, he became the managing director of programming, and in March last year he took the role of managing director of national brands in charge of teams across Magic and Bauer's national digital stations.

Parkinson joined Bauer joined in 2005 as the marketing director and became Kiss' managing director in 2006.

Magic was London's most popular commercial radio station for the fourth quarter running at the end of last year, with a listening share of 6 per cent to second-placed Heart's 5 per cent, according to Rajar figures.

Kiss 100 FM saw its share delcine from 4.8 per cent to 4.2 per cent.