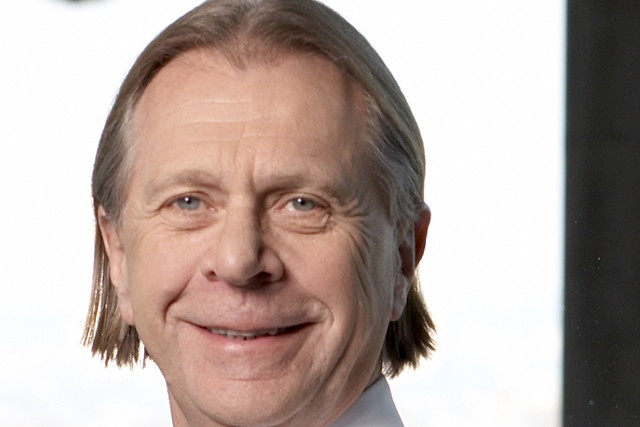 Sharp was parachuted into M&S on a bank holiday Monday back in 2004 alongside chief executive Stuart Rose to fend off a takeover bid from Sir Philip Green.
The emergency board meeting that led to the management restructure proved a success after Green's move came to nothing, as did numerous subsequent takeover bids by the Arcadia-owner.
James Murphy, the chief executive at Adam&EveDDB, was heading up the M&S account for RKCR/Y&R when Sharp was appointed marketing director, and believes he was instrumental in helping fight off Green.
Murphy said: "It was interesting to see that Steve, who is a marketer, was so central to all of that.
"Some of the things he did in marketing were part of the renaissance of M&S in that moment in time."
Catalytic marketer
Sharp was instrumental in creating the M&S brand as we know it today, and is described by Murphy as a "really catalytic marketing director" in the way he forged the brand's "Your M&S" identity.
This was followed up by a revitalisation of the company's food advertising with the much-parodied "This isn't just food, it's M&S food" ads, as well as high profile general merchandise campaigns featuring models including Twiggy and Erin O'Connor.
Another source who worked alongside Sharp said his real skill was "recognising that M&S needed to be big things in big spaces to grow its position as a national treasure", and believes the brand was often hampered by the back-office.
"The challenge for M&S always was the operational side of the organisation," explained the source, who did not wish to be named. "The infrastructure issues to do with store location and the speed to market of online."
One of Sharp's lasting legacies in the minds of the consumers is likely to be the retailer's celebrity-led campaigns, including its recent X Factor Christmas campaign.
Anecdotes abound Sharp and his celebrity lifestyle include tales of him being invited to Richard Desmond's birthday bash and his close ties to Simon Cowell's Syco.
However, some have suggested Sharp's decision to carry on with the Twiggy activity for too long reduced the impact of the campaign, while the controversial X Factor tie-up led people to believe M&S had lost its brand bearings.
Close-knit team
The longevity of Sharp's stay at M&S was also a slight surprise to some, following the various departures of the close-knit Rose era management team.
It appeared the length of his tenure at M&S has surprised even Sharp himself, with the marketer stating: "When I started with M&S I expected to stay with the business for around five years…it has now become nine fantastic years".
As M&S continues to struggle, with profits plunging to the lowest levels in four years, some critics are sharpening their knives.
Richard Hillgrove, founder of Hillgrove PR, has blasted chief exectuive Marc Bolland for his "desire to be seen like a James Bond figure" and lacking the "sensitivity towards the brand" held by Rose.
No matter the current state of the retailer, the power of the M&S brand remains strong thanks to a decade of great marketing led by Sharp, which will make it easier to fill the gaping hole he will leave at the business.
"An amazing brand like M&S will always attract really good people to work on it," concluded Murphy. "They are not going to have a problem getting talent."