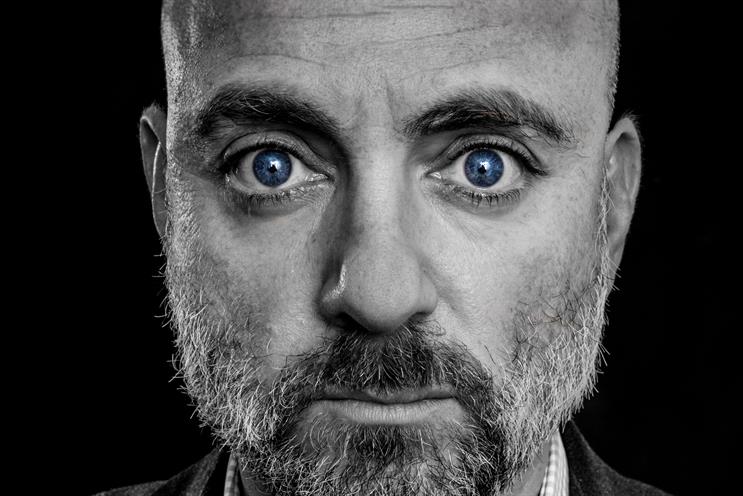 Appropriately, it was an out-of-home advertising site. Earlier this year, Clear Channel decided to transform our Cromwell Road site to digital. That meant removing one of the most famous out-of-home sites in the country and replacing it with six huge, interlinked digital screens on one of London's busiest roads in less than a month. The result – Storm Cromination London – was a mammoth project with the screens alone weighing in at almost 14 tonnes.
The new digital site can run more than 725,000 pieces of creative every two weeks, made possible by Play iQ, our intelligent content and inventory management system. The site retains the capability to incorporate the creative special builds that have become a hallmark of Cromwell Road. For advertisers, it offers the chance to combine the flexibility and contextual relevance of digital with the creative possibilities of two- and three-dimensional special builds to create truly memorable campaigns.
I was tremendously excited about this project since the planning stages and as soon as I heard the scaffolding had come off on the new site I got in a cab and headed over to west London.
Of course, I had seen renders, plans and mock-ups but I wasn't prepared for the sheer impact of the site. My jaw dropped as I stood there, trying to take it all in.
The site is so long it spans two London boroughs. It has the highest-resolution screens in UK out-of-home – 72 square metres of pin-sharp digital creative, enhanced with beautifully crafted special-build elements. Try ad-blocking that.
Impact across the board
When I am judging in this year's Outdoor Planning Awards, I will be looking for campaigns that create an impact. It could be through creative brilliance, by the intelligent use of tech, or for reaching a huge audience – whether that audience sees the campaign when they are out-of-home or if they see the PR and social media buzz that brilliant out-of-home generates. As we celebrate the tenth year of these awards, I'm looking forward to seeing campaigns that do all three.
Chris Pelekanou is the commercial director at Clear Channel