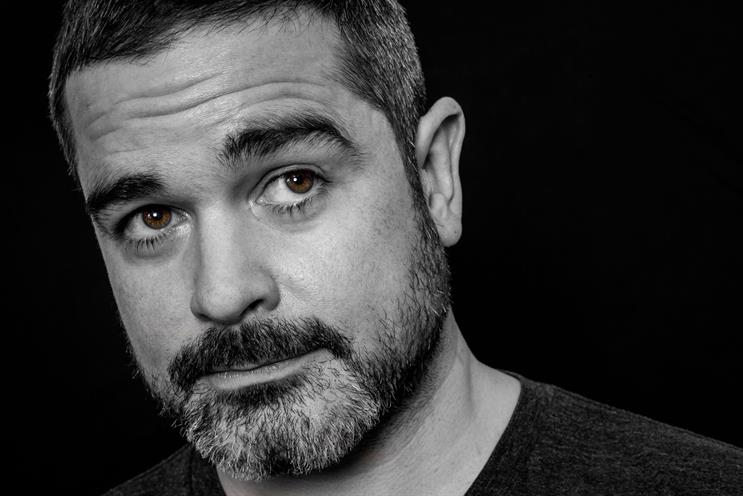 Spiders.
Since moving slightly out of London to somewhere with more plants and animals than concrete, I've had to recalibrate my idea of "big spider". I'm OK with them, but I wouldn't want to be in a confined space with lots of those massive black ones. Which is precisely what made me "stop and stare" the other day when I bowled into my shed not really thinking about much and realised that I was in the heart of spidergeddon.
I have a lot of respect for these creatures. Every year, these brave little fellas make the perilous journey out of sheds, through lawns, across patios and into houses to scare people and mate with each other. The intelligence in their tiny pinhead brains that achieves this is beyond any artificial intelligence on the planet now. (Although, admittedly, spiders are rubbish at suggesting products you might like on Amazon.)
This year, AI will be talked about a lot. We've been working with it ourselves and will continue to do so, but it is interesting that some people already see it as a threat to human creativity and the fun parts of our industry. However, AI can't even challenge the tiny arthropods in my shed whose brains are a millionth the size of ours, so it has a long way to go before taking our jobs. technology in moderation
Like pretty much any technology reaching public consciousness, it will follow Gartner's Hype Cycle. It will be overused and misunderstood, there will be a backlash as people reclaim creativity and intelligence as human-only traits, and eventually things will settle down as we learn to use it in the right way. I think they will take on the boring stuff, perpetually elevating us to the creative higher ground. It's the creative higher ground that I'll be looking for in these awards.
So I for one welcome our new robot overlords. Although I've just realised we might get robot spiders – maybe they could fight real spiders. I'm not sure who to root for…
There's something on your shoulder, by the way.
---
David cox is the chief innovation officer at M&C Saatchi
As a judge in the Clear Channel and Campaign Outdoor Planning Awards 2016, he will be looking for…work that surprises him and makes him jealous