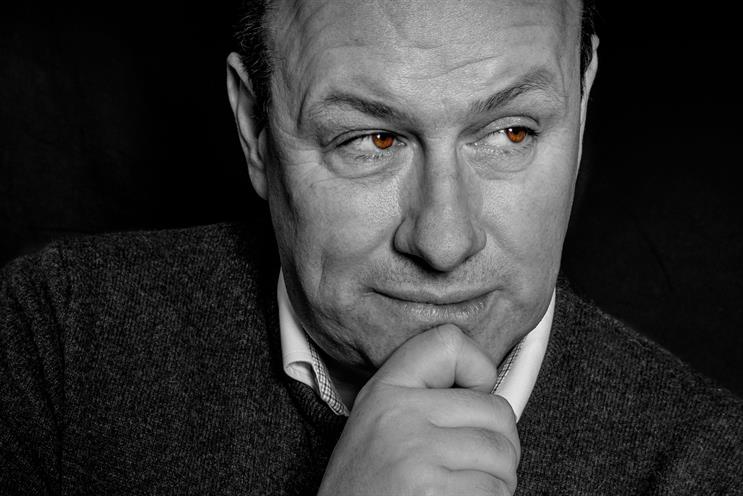 Commuting is a bastard. I don't care how you do it. I drive cocooned in my created environment – my music choice, my thoughts, my phone calls and Mr Hooper's smell (a yellow Labrador, before rumour takes over). A few weeks before Christmas, I was mesmerised by something as I stopped at the traffic lights next to Mortlake cemetery and crematorium. Not quite Hollywood glamour but a great reminder of mortality and the importance of keeping going.
Wrapped in all-weather clothes with just his face poking out of his anorak hood, I saw Santa Claus sweeping the pavement. Except, of course, that it wasn't – it was a man with a white beard, ruddy cheeks and twinkly eyes doing his day job as a road-sweeper (but if we remake Miracle On 34th Street, I know where we get our Kris Kringle).
And he was, in a very different sense, a pavement artist. There was such a precise methodology to the movement of that broom – two sweeps forward, gentle tap to loosen the dust from the bristles, repeat; and repeat again before angling the broom to bring a now perfectly formed mound of dust and leaves into a pile. The timing of those movements could be set using a metronome, they were that rhythmic and precise.
By this time, my staring was intense and, with that sixth sense that tells us we are being looked at, he glanced over. And the best thing of all, he smiled and gave me a little wave! Then he went back to his job.
Simplicity is key
In that shortest of times and turning that simplest of tasks into something refined and gifted, he showed me so much. We all know that if a job is worth doing, it's worth doing well; the devil, as they say, is in the detail. But, more importantly, we should never underestimate the value of simplicity – however simple the task is, make it your own. Give it some style. This is what I'll be looking for in judging these awards.
One final footnote for anyone who may have connected the proliferation of dust on that road and its position in relation to the crematorium – there may be one other lesson to learn. Always tidy up after yourself.
---
Peter Taylor is the UK managing director at Sony Pictures
As a judge in the Clear Channel and Campaign Outdoor Planning Awards 2016, he will be looking for…a witty, simple campaign designed to sell, not win awards