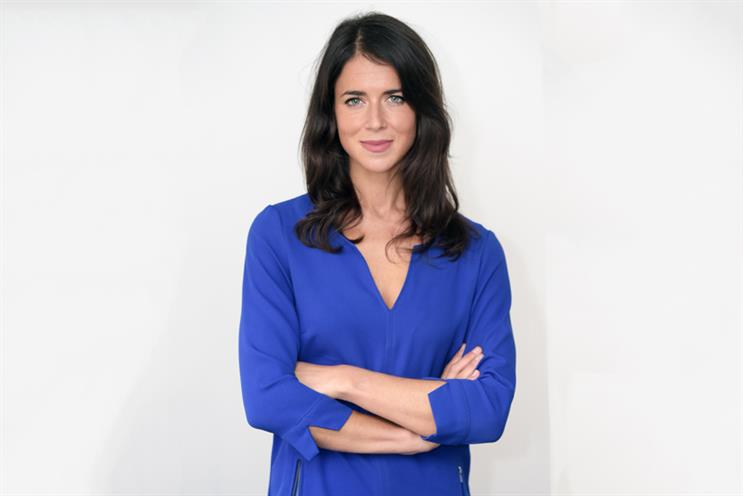 I love women.
I love what happens when women support one another. Come together to make shit happen, push boundaries, create pioneering work, take risks; women who would never dream of allowing their gender to hold them back.
I believe that we have a real power, especially in this day and age, if we work together to tackle the clear diversity issues that persist across the creative, tech and - quite frankly -all business sectors.
One of the first talks I attended at Cannes was a panel of three made up of two women and one man. Those two women just happened to be Sheryl Sandberg, COO of Facebook and Colleen DeCourcy, Chief Creative Officer at Wieden + Kennedy alongside CMO of Airbnb, Jonathan Mildenhall. It doesn't really get more badass than that.
I sat there and just thought, YES, this is what we need. Impactful, empathetic, ambitious, smart women leading by example for others. And Sheryl raised that point many of us will have come across in Lean In, asking male audience members to raise their hand if they'd ever been called bossy and for women to do the same. The contrast was overwhelming. It's this issue, which starts in childhood, that sets the precedent for how women, especially ambitious women, go on to be perceived in the workplace.
I've been fortunate enough across my career to be surrounded by an amazing family, network, and friendship group packed full of inspirational women. But for every woman who's built me up, there's been plenty who've tried to put me down. My favourite moment was early in my career, back in my agency days, when the MD of the business complained to my line manager because I'd had the audacity to speak in a client meeting. Not because what I'd said wasn't relevant or valid but that, as an account manager, I should just sit there, shut up and take notes.
Why am I saying this? Because I think we have to stop viewing other women as competition if we truly want to get better representation and create more opportunities for ourselves. Since arriving in Cannes I've already met a bunch of absolutely incredible women who I look at and think – wow, you are awesome. Rather than see these women as competition I think, great, you're helping us rebalance things here by being an absolute badass.
I am fortunate enough to work at the bleeding edge of creativity and technology having led marketing for multiple early-stage start-ups and currently for Europe's more prominent seed fund, Seedcamp. But I'm in a serious minority in the start-up world. At a recent event I counted myself as one of only 10 women in a room full of 90. Great odds, was the response from one male friend when I complained about this.
If I'm honest, winning a competition like this feels a bit like a double edged sword. While an absolutely incredible opportunity and an experience that I am absolutely loving, it's tinged with frustration that diversity issues are still so prominent. I never want to be a token woman. I want to be invited to speak at events, attend conferences, given a platform because what I have to say is interesting, insightful and hopefully can provide inspiration to other women, and men; not just to fill a quota.
Let us not dwell on negatives. Let us take action. Let us champion women doing amazing things. Let us open ourselves up to risk. Let us allow ourselves to fail. And let us promote other women leading the way in creative tech.
Here's a snapshot of just a few of the incentives and women out there on a mission to level out the playing field and who I find an inspiration. If you are a female founder looking for funding, an outlet for your creativity or just to speak and learn from other women in the industry then I'd encourage you to explore the below. What's the worst that can happen?
Women supporting women: A peek inside Lytton's key contacts
AllBright – a venture capital fund investing exclusively in female founders.
Salome – an online literary magazine for emerging female writers.
Mary Keane Dawson – a digital transformation pro and agency legend.
Katy Turner – the badass of branding and founder and managing partner of Multiple, helping technology businesses scale through purpose, people and platforms.
Reshma Sohoni – full disclosure, my boss, but a daily inspiration that you can be a woman, a mother, a founder, have empathy and succeed.
Belinda Parmar – CEO of the empathy business, helping companies to use empathy to drive commercial growth.
Emily Brooke – Founder and CEO of Blaze, creators of innovative urban cycling products now available across all Boris Bikes in London.
Ruth Arban – Client Director of Y&R and a woman I've had the pleasure to meet, spend time with and feel inspired by since coming out to Cannes.
Diary pieces from all the winners of the GoDaddy Scholarship for women in technology will be running all this week.