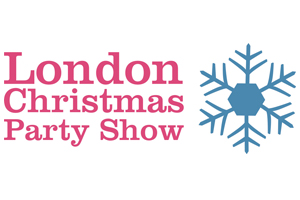 The London Christmas Party Show will take place at Banking Hall on 10-11 June. Event magazine is the show's official media partner.
The show aims to bring together more than 600 Christmas party buyers and event agencies, with 100 specialist party venues and other creative suppliers.
The show will be the first exhibition in the new City venue, which is operated by Camm and Hooper.

Dominique Gill, show director, said: "Having the support and outreach of Event magazine across both the agency and brand event markets will increase awareness of this new show and help us deliver the best visitor profile to the exhibitors."
She added: "The timing of the show, set in the middle of the Christmas buying season, together with the focused content and the added interest of staging the event in a new venue are all combining to create excellent early feedback for the show."
Story was launched by former Mask managing director Sarah Kay in November 2013.
Comment below to let us know what you think.
To read more about new venue Banking Hall, don't miss the Feb/Mar issue of Event magazine by subscribing here.
Follow @rachelbullevent