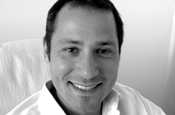 Mason will be responsible for running and developing the business in the capital.
He joins Story from MindShare Direct, where he was the managing director and ran a number of accounts including HSBC, First Direct, Boden, 3, Abbey and Endsleigh. Before that, he worked at Zed Media as a group account director.
Sue Mullen, the managing director at Story, said: "Andrew's appointment is an important move for Story as we open our doors in London.
"He brings extremely strong strategic and communications experience to our offering. To support the growth in servicing new business, we plan to recruit more people over the next few months."
The agency, which was set up in Edinburgh in 2002, launched its London office earlier in the year.
Its first major London-based client to be serviced by the office will be Hastings, the AIG-owned insurance company. The agency won the business in January this year.