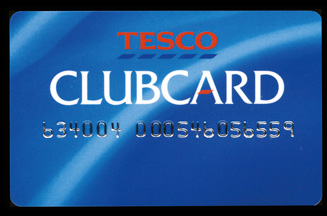 Last week Tesco relaunched its 15-year-old Clubcard loyalty scheme. The revamped programme will allow consumers to 'double up', or receive twice as many points and vouchers for some products in Tesco stores and online. They will also still be able to trade vouchers for rewards such as days out and restaurant dining.
The supermarket is investing £150m in the scheme and has also resurrected the Tesco 'family', last seen more than a decade ago, to promote it. The campaign, created by The Red Brick Road, stars Mark Addy and Fay Ripley.
The family's return marks a shift in the supermarket's strategy, which in the past year has been driven by price comparison. 'Tesco has realised that it must go back to putting individual needs at the heart of what it does,' says Orit Peleg, shopper marketing planning director at experiential agency OgilvyAction.
Carolyn Bradley, Tesco's UK marketing director, claims the switch was prompted by research. 'The advertising has been designed to be a little bit more optimistic,' she says. 'People have had enough of doom and gloom.'
The Clubcard's relaunch comes as retailers are fighting to retain loyalty. 'Today's consumers are very price-savvy. Anything you can do to retain loyalty is vital,' says Malcolm Pinkerton, senior analyst at Verdict Research.
Tesco is aiming to attract an extra 1m Clubcard users, and to glean further insight into consumer spending patterns. According to Pinkerton, Tesco will be able to tailor promotional activity around its research.
As the supermarket aims to win back consumers from its rivals, which it trails in like-for-like sales growth, all eyes will be on how its competitors react. Pinkerton believes that Sainsbury's Nectar card, launched in 2002, has not worked well because the spend-to-reward ratio is not high enough. 'That should change now,' he says. 'Obviously, it will need to respond to Tesco.'
Tesco's huge investment in Clubcard could fuel customer suspicions that prices will increase in-store as costs are passed on.
However, Bradley denies that this will be the case. 'When we launched Clubcard it was an additional investment, and this is more of the same,' she says. 'We will continue to do price advertising.'
She adds: 'Clubcard has always been an extra, it's always been a thank you.'
Peleg feels that the exercise could go either way. 'If Tesco does a good job at it, it will be fantastic. If it doesn't, it will be just another small upgrade of the existing one,' she says.
In the recession, consumers are far more likely to shop around for the best price. Tesco's colossal investment in customer loyalty should therefore give its rivals cause for worry.