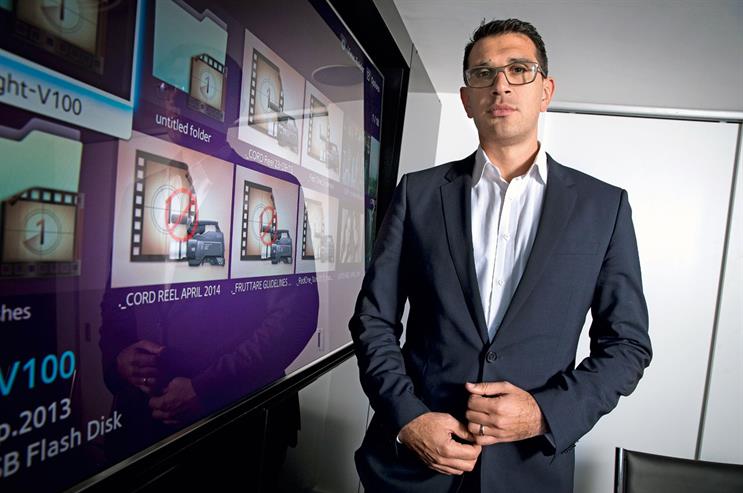 We all love great advertising for its ability to move us. We laugh, cry and sometimes even buy.
And nobody would argue that music has played a key role in great spots of the past. From Coca-Cola's "hilltop" via Sony's "balls" to today's iconic Christmas ads, the power of music as a soundtrack to advertising is accepted and (more or less) understood.
Adland's traditional approach to music, where finding the soundtrack to a single piece of advertising was the goal, has resulted in iconic work. But, today, music plays a broader role in building brands – it is not enough just to be the soundtrack to an ad. It also has to be the reason why people get together for an event; to be the content that draws users into digital conversations. And it has to be the glue for communications across time, territories and touchpoints.
Music is becoming a platform to support multiple activations between customers and brands. And it is playing an increasingly important role in a range of brand activities that are more and more complex. What brief today doesn't come with a need to engage through "digital", to create "content" and be "social"? In response to our clients' briefs, music is being asked to fill many of these gaps – and it is rising to the task.
Tourism Ireland, with the help of Publicis London and Solomon Grey, won a gold at last year's Clio Awards for some music-based content designed to translate the beauty of the Wild Atlantic Way into a soundtrack.
Music is becoming a platform to support multiple activations between customers and brands
The idea was simple and the documentary and accompanying EP were beautifully produced. What would traditionally have been a piece of print advertising inviting tourists to Ireland is now an engaging story brought to life socially and digitally through a musical.
The hope is that the success of the Wild Atlantic Way project will cause the client and agency to consider music as a platform. They could map other iconic Irish journeys through music. And then produce interesting and engaging digital interactions via streaming platforms, support local musicians with sponsorships and create new music festivals that bring the sound of Ireland (not just U2 and Boyzone) to the rest of the world. All these things are possible with music as a strategic platform for the brand. All it needs is a little extra thought and a little planning.
Music planning means using the lens of music to answer brand questions. Music planning means having a set of brand objectives that would look familiar in any advertising brief – build awareness, create affinity, stop churn etc – but then taking a focused look at how music specifically can deliver the answers. But why should music be treated specially? Why should music be a free-standing pillar of marketing?
First, music is a genuinely universal language and passion. Try to find anyone you know who doesn't enjoy music and find a purpose for listening to it. We live in a sound-on world, mainly thanks to our smartphones and headphones.
Second, despite (or because of) its universality, music is incredibly complex. At every level, from the neuroscience of listening through to the ecosystems of bands and fans, music presents almost infinite possibilities. Add into that mix the explosion and fragmentation of how we consume music – YouTube, Spotify, Deezer, Last.fm, Beats, Google etc – and you get a feeling for the complexity and subtlety of the subject.
music is a genuinely universal language and passion. Try to find anyone you know who doesn't enjoy music and find a purpose for listening to it
Third, music is good value for money. It creates its own momentum socially; no subject in our digital world generates as many "likes", views or follows, which makes earned media the key driver for music-based marketing. Musicians themselves are great value for money too, not only delivering the creative experiences that people want but increasingly delivering the social media influence that brands crave.
At Cord, we advocate music planning because we believe in music's emotional and social power. We also believe that music is a platform capable of carrying the heavy burden of brand-building.
Through research, we ask our clients to understand not only what their customers are listening to but also how they are listening. We propose that the silos of advertising, sponsorship, experiential and digital marketing be viewed as a single music-linked discipline. And we build strategic platforms that will allow our clients' audiences to find and listen to the sound of a brand – however, whenever and wherever they want.
Music for a brand is not just a soundtrack to an ad – it should be the soundtrack to a journey, a reason for a party and the motivation to lean in, touch and share content.
Great ads of the past had great soundtracks. The iconic brands of the future will have great music strategies, share the best playlists, tell the best musical stories, have the best music apps and throw the best parties. It is time to start planning – because the future is already here.
---
Daniel M Jackson is the chief executive of Cord Worldwide