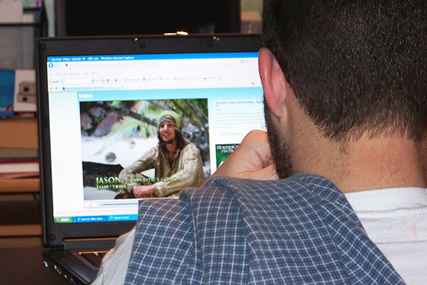 KPMG's bi-annual Media and Entertainment Barometer is based on a survey conducted by YouGov of 2,177 Britons, aged over 16-years-old, between 21 and 24 October 2011.
It found the usage of services such as BBC iPlayer, ITV Player and 4oD is on the rise, particularly among younger people.
The BBC iPlayer currently has the highest level of awareness with nine out of 10 people having heard of the online streaming service.
It was followed by ITV Player, with a 79% awareness level and LoveFilm, with 65% awareness among respondents.
The survey found 68% of consumers use BBC iPlayer, up from 63% six months earlier, while 36% use ITV Player, up from 32%.
Paid-for services LoveFilm, BT Vision and Sky Player all have small usage numbers, compared to their awareness.
Sky Player and BT Vision have awareness rates of 53% and 57% respectively, but fewer than one in ten of these use it.
Meanwhile 7% of respondents use LoveFilm, despite 65% of them having heard of it. Despite this, Britons are increasingly willing to pay for streamed entertainment and their appetite for TV is increasing, with 30% willing to pay to stream TV content, up from 28% in March.
Almost two thirds (64%) of respondents said they would pay for films, up from 60% six months earlier in March 2011.
David Elms, head of media at KPMG said that recently launched movie streaming service Netflix and soon to launch YouView, have "got their timing right" for entering the UK market.
He said: "Not only is awareness and usage of streaming high, but willingness to pay for content has increased too."
However, he said there are barriers to the success of their launch, including the "likely" cost of set-top boxes.
He said: "What is more, by the end of 2012, everyone in the UK will have digital terrestrial TV, with the choice of between 20 and 30 channels. That's a lot of free TV. It is possible that the majority of TV households don't actually need anything more."
The Barometer also found that smartphone and tablet usage is on the rise, with 44% of respondents using a smartphone as their main phone in October, compared to 36% six months before.
Tablet usage has more than doubled since September 2010 from 2% to 7% for October 2011.
Follow Sarah Shearman on Twitter @Shearmans