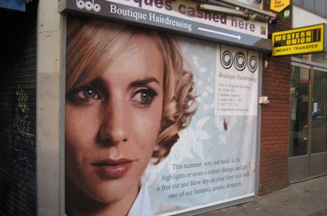 Streetskins says it has found a method of placing ads on metal shutters that is resistant to graffiti and easy to apply. Eight shutters have already been installed with ads; most are currently promoting the space, but some local businesses have signed up to use them. The company has a total of 55 shutter sites contracted to carry advertising.
Streetskins claims the space is about half the price of traditional outdoor poster sites.
Some outdoor specialists have expressed concern about potential problems with the sites including lighting and audience measurement. Iain Chapman, sales director at outdoor specialist Ocean, said the idea was 'fraught with problems'.