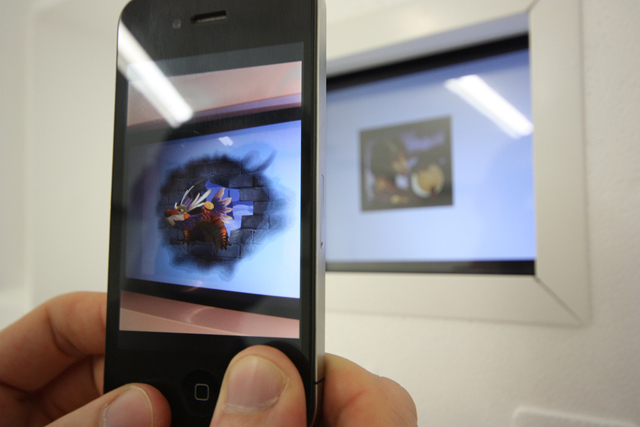 The week-long celebration of digital creativity, sponsored by DoubleClick Rich Media, continued last night with the opening of the exhibition showcasing the best digital ad work, as well as specifically curated art works.
String Augmented Reality used a standard MPU ad size as the canvas, with the viewer invited to see the work through an iPhone app that brought the static image of a dragon to life.
Tom Eslinger, Saatchi & Saatchi Worldwide's digital creative director, opened last night's event, with Brandon Paine, DoubleClick Rich Media's EMEA head of emerging technologies, also speaking.
The exhibition, which has transformed the IAB's Covent Garden offices into a gallery space, will run until the close of play tomorrow (8 April) and members of the industry are invited to go along and see the work.
Full details of the exhibition and accompanying events can be found at the 120 Hours website.