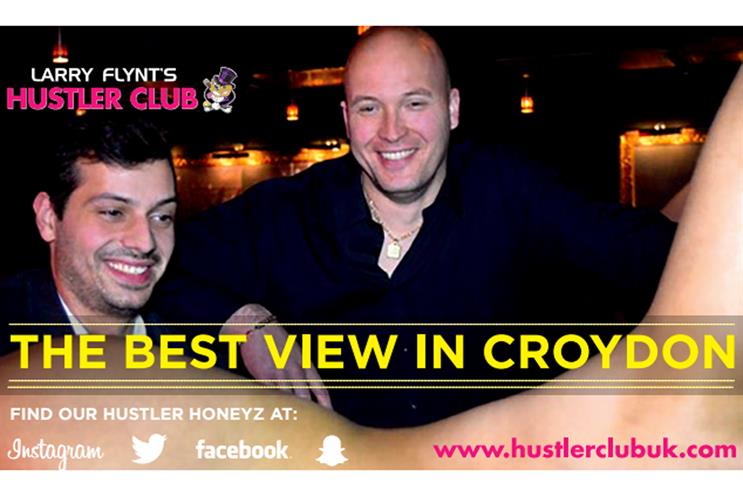 Three people complained about the poster, which was advertising Larry Flynt's Hustler Club, after seeing it in either Wimbledon Village, Clapham High Street or Putney Bridge in July.
It showed a photograph of a naked woman lying on her side with her back to the camera, with two fully clothed men standing in front of her and looking at her. The text said: "The best view in Croydon".
All of the three complaints told the Advertising Standards Authority that the ad was offensive, sexist and degrading to women, while two of the complaints added that it was unsuitable for public display where children could see it.
WDV Talent Agency-London, on behalf of Larry Flynt's Hustler Club, said they believed the imagery was firmly within the guidelines of the CAP Code and that it did not show breasts or genitalia.
When contacted by the ASA, Larry Flynt said the ad was targeted at industrial and business parks and the van drivers were told not to park near schools, nurseries or religious venues.
In its ruling, published this morning, the ASA said it was clear that the overall impression of the ad was sexual in tone and decided it was unsuitable for public display.
The ASA said: "When accompanied with the claim, 'The best view in Croydon', we considered the image presented the woman merely as a sexual object to be enjoyed at the whim of the club's clientele.
"While we acknowledged that the image was relevant to the nature of the club being advertised, we considered that it was likely to be seen as objectifiying, and therefore demeaning to, women."