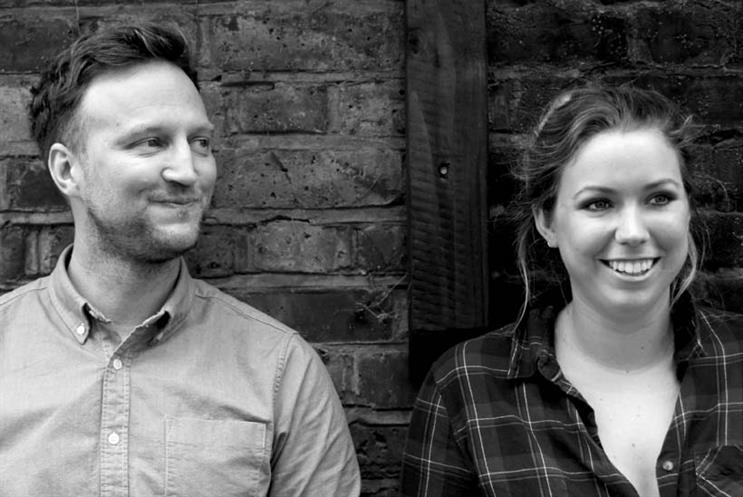 The London-based digital recruitment company recently rolled out all new global branding following its merger with Font Talent, a specialist marketing, creative and digital recruitment firm based in Malaysia, Singapore, Hong Kong and New Zealand.
Salt's global presence has grown significantly over the past year, with offices opening in the US and Middle East. The company's international growth and merger with Font has brought about the massive project for the in-house marketing team who have led the rebrand for the global business.
Salt's global marketing director Gareth Saunders, marketing manager for EMEA Charlotte McIntosh, and APAC CEO Jacqui Barratt, tell us more.
Why did you decide to launch a global rebrand?
Gareth Saunders: We set out to create a brand that is simple enough to be localised across our global markets, without losing its overarching identity. The rebrand has allowed us to consider our entire diverse target demographic by stripping things back and leaving a clear, creative, simple and clean brand with strong typographic-led design.
Charlotte McIntosh: It is a really exciting time for Salt. The business is continuing to grow and as such we wanted the branding to reflect this, creating one succinct brand that really connects with our clients and candidates. We know our demographic is diverse and as such we sought to create a brand that spoke to each of these target groups but with our own creative influence. We always wanted the branding to represent who we are as a business - creative and forward thinking - each of our consultants are digital experts but more than that they really are passionate about digital."
How will the rebrand benefit employers and jobseekers?
CM: We can offer a better service to our clients by offering them a wider product range under the Salt umbrella, including permanent, contract, temporary, project services, retained search and HR and people solutions. All this across a clear global network which has subsequently grown with our clients and therefore enables their digital evolution. For candidates looking to relocate to another country or move to another industry, we can facilitate their career aspirations in creative, technology, marketing and sales from our eight global offices.
JB: As companies across Asia navigate an ongoing digital transformation, recruitment support is needed in all areas of the business - beyond just technology roles. This partnership and rebrand to Salt enables us to help local firms further strengthen their digital skillsets, as well as work with talent to adapt to jobs across this sector.
Tell us more about the digital transformation you're seeing
GS: Digital transformation is happening as businesses adapt to the evolving digital landscape. For some companies it means being disruptive leaders at the forefront of cutting-edge technology. For many consultancies it means helping businesses to manage change. For more traditional businesses, it could mean embracing new digital techniques. We believe we are making a difference at every step of the client's journey to enable this process.
What challenges and opportunities does this present for the brand?
GS: The hardest thing with growth is keeping brand control in each region. If you have solid brand values you can be agile enough to integrate into the majority of cultural influences and differences.
CM: Every marketer and designer around the world has their own opinion of how something should look and sometimes it can be taken too far. I think it's all about having the right balance between structure and freedom. In terms of the opportunities, I think it gives our brand the opportunity to evolve.
How will you be helping local firms in Asia strengthen their digital skillsets?
GS: Primarily we will be sourcing the talent they need. We look at each business and see where their gaps and potential lie. Attracting the right talent is key to building a successful digital workforce but there is far more to be considered when doing this and looking at the bigger picture is crucial.
Are you seeing increasing job opportunities in the region?
JB: Absolutely! We are seeing a growing appetite for contract or contingent talent where clients are driving a project mindset and bringing in specialist talent as and when they need it. Governments across Asia are making a concerted effort to create countries as digital hubs and are therefore committing investment to bring this to life - this is creating a lot of new opportunities.
What skillsets are in highest demand?
JB: Each country is at a different level of maturity and therefore skills requirements vary depending on how developed the client's plans are. We are, however, seeing a growing demand across the markets for data analysts and data scientists, as well as UX designers and consultants, often with bilingual or even trilingual abilities.
We are also seeing the rise of hybrid talent where people are being required to wear multiple hats. Some argue this is a commercial decision, whereas others say it's about streamlining to cause less confusion in the process. Either way, employers want generalist talent but with key competencies across various skillsets such as digital and e-commerce.
What are the biggest opportunities for international recruitment right now that employers such as your clients should be aware of?
GS: Employers have increased access to a range of candidates from other countries with a high skill set and by partnering with global consultancies like Salt which have a massive network of candidates they can ensure that they have the best talent to suit their business.

What's the future for international recruitment? Fast growth or steady?
GS: Steady growth internationally but with some regions like the Middle East seeing faster growth due to high levels of government investment in digital. Salt will carry on expanding into new territories - we are currently looking at multiple locations in the USA and Europe.