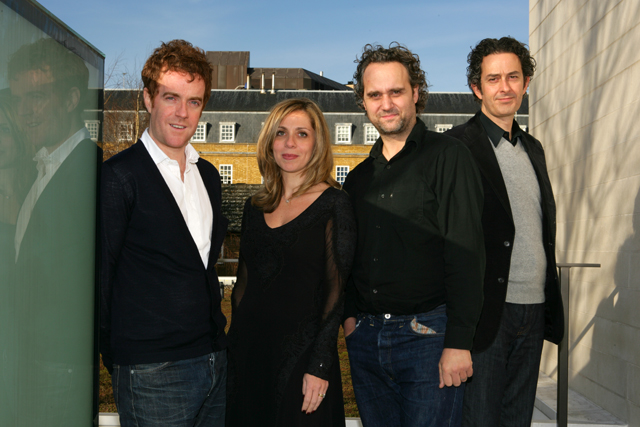 Two years of recession have highlighted why it is so important for privately owned agencies to have built up a strong balance sheet beforehand.
Without it, any business downturn or slowdown in the pace of remittances for clients can put a company under unwanted pressure.
So it is pleasing to note that, while strong revenue growth was rare among the UK's privately owned agencies in 2010, a majority made healthy profits and an even larger majority did so without the need for substantial borrowings.
The absence of strong revenue growth was the principal reason why none of even the most profitable agencies satisfied all of the criteria for winning the full crop of eight "plums", awarded to those with the best financial credentials by Marketing Services Financial Intelligence this year and announced today (Thursday).
But working capital weaknesses were increasingly pronounced among the poorer-performing agencies, with 68 per cent of companies falling short of the standard set for winning a plum.
The Private Plums scheme was launched in 2002 to draw attention to good financial management among privately owned UK marketing agencies with gross income (revenue) of £2.5 million or more. Companies are awarded up to eight plums for meeting financial criteria that include revenue growth, profitability and balance sheet strength. Winners of the maximum number of plums are likely to become targets for potential acquirers, assuming they want to sell.
Mother Holdings was one of only three agencies among the top ten that achieved revenue growth of 15 per cent per annum over the past two years, alongside the Blue Rubicon public relations business and TBG Digital. According to the survey, Mother not only increased its revenues but also boosted its operating profit by 89 per cent in its latest year, thanks in part to big client wins such as Ikea and New Look. Mother also made a £1.2 million gain from the sale of its stake in Naked Communications in 2008. Nevertheless, Mother's average operating profit margin over the past two years fell short of the 15 per cent benchmark and working capital at the end of its latest financial year failed to meet the standard set under the scheme.
Top of this year's league of Private Plums was BBH Holdings, the majority owner of Bartle Bogle Hegarty that is still under the control of its management despite Publicis enjoying a 49 per cent stake. It bounced back from an untypically depressed position of 18th in the previous year, helped by an £8.3 million pre-tax profit contribution from its 38 per cent stake in the Brazilian agency NeogamaBBH.
That contribution represented about one-third of the BBH group's total pre-tax profit for 2010 of £24.8 million.
Not only did none of the 73 participating companies win the maximum eight plums this year, only six companies had a crop of seven.
Below them, AKQA, CHI & Partners, Rapier and Karmarama were among the agencies that achieved six plums. All four failed to achieve the 15 per cent per annum revenue growth target. AKQA's average operating profit margin also fell below 15 per cent, while both CHI and Rapier spent more than 55 per cent of revenue on staff costs.
One of the reasons why CHI's staff costs were high was a policy it has agreed with its 49.9 per cent shareholder, WPP, that it can set aside a pot of profits to pay out to senior executives as a bonus. Last year's contribution to the bonus pool was almost £1.1 million.
As companies with high scores in the annual Private Plums awards are often on the receiving end of seductive offers from acquisitive groups, it will come as no surprise that several high-flyers in previous years are now owned in part or wholly by global groups. Beattie McGuinness Bungay is the most recent example of an agency that has sold a large minority of its shares to a larger group - to Cheil, in this case. But unlike similar deals at BBH and CHI, BMB has also granted an option for the rest of its shares to be bought later.
So there must be some nail-biting going on at BMB after reporting a sizeable decline in profit and slipping from second to 38th among the Private Plums, as it will soon be selling a further tranche - presumably valued on past profits - and surrendering majority ownership.
Presumably, Karmarama will also have benefited from its healthy financial performance when negotiating the deal with Charles Watson and his private equity partners to create a group currently bearing the less-than-exciting name of Fusion Holdco.
Karmarama is not the only relatively young agency to be scoring well among the Private Plums this year. The Red Brick Road and the Adam & Eve Group were both well up among the top half of the table with five plums apiece. Like others, both agencies were held back by the recessionary impact on revenue growth. Slightly more worrying was their inability to keep staff costs below 55 per cent of revenue.
The Red Brick Road has a sizeable and experienced board that is paid accordingly, but that is not the main reason for the high ratio of staff costs to revenue. The Private Plums awards standard amounts of directors' remuneration for the actual amounts paid, so the culture of high remuneration may well have permeated beyond the board.
By contrast, Adam & Eve is typical of a fairly recent start-up as its directors drew slightly less than a more mature agency may have paid.
Even more typical is the more recent digital start-up Work Club, where the directors' average remuneration fell short of the notional figures substituted by Private Plums and the agency was still struggling to make a good profit, but that is probably just a matter of time. Meanwhile, it appeared among the bottom ten performers.
Perhaps more surprising is the appearance of The Engine Group so close to the bottom of the table - at 64th compared with 23rd last year. Despite its ambitious expansion, Engine fell short of achieving consistent revenue growth of 15 per cent per annum over its two most recent years. Although the group recorded a sizeable operating profit - helped by the substitution of notional directors' salaries for the higher figures actually paid - all of that profit was wiped out by finance and restructuring costs and share incentive scheme charges. The group's balance sheet failed to meet either of the two criteria that would have qualified for a plum. Let's hope the group has a richer harvest next year.
Less surprising is the appearance of Loewy Group at the very bottom of the table. It has since been bought by another privately owned group, Writtle Holdings, after running with massive losses, the most recent of which was £13.2 million. Staff costs were well above the norm, its revenue growth rate was non-existent, it owed far more to its current creditors last December than the value of its readily realisable assets, and its £7 million of borrowings was eight times bigger than its shareholders' funds. Two private equity investors were involved and it's a sobering thought for any others that might contemplate taking a punt on the sector.
Bob Willott is the editor of Marketing Services Financial Intelligence and a former special professor at Nottingham University Business School. The Private Plums special report is available from Marketing Services Financial Intelligence at www.fintellect.com

TOP TEN PRIVATE PLUMS 2011

1 (last year 18) BBH Holdings - 7 Plums
2 (10) Blue Rubicon - 7 Plums
3 (4) The Big Partnership Group - 7 Plums
4 (5) Response One Holdings - 7 Plums
5 (50) TBG Digital - 7 Plums
6 (1) Simpson Mahoney Parrock - 7 Plums
7 (19) Mother Holdings - 6 Plums
8 (53) AKQA - 6 Plums
9 (6) CHI & Partners Holdings - 6 Plums
10 (28) Rapier - 6 Plums

BOTTOM TEN PRIVATE PLUMS 2011

64 (last year 23) The Engine Group - 1 Plum
65 (64) Iris Nation Worldwide - 1 Plum
66 (36) Profero - 1 Plum
67 (54) The Direct Marketing Group - 1 Plum
68 (37) Lawton Communications Group - 1 Plum
69 (57) Reading Room - 1 Plum
70 (44) Hallco 990 - 1 Plum
71 (69) WAA - 1 Plum
72 (N/A) Work Club - 1 Plum
73 (65) Loewy Group - 0 Plums

Source: Marketing Services Financial Intelligence