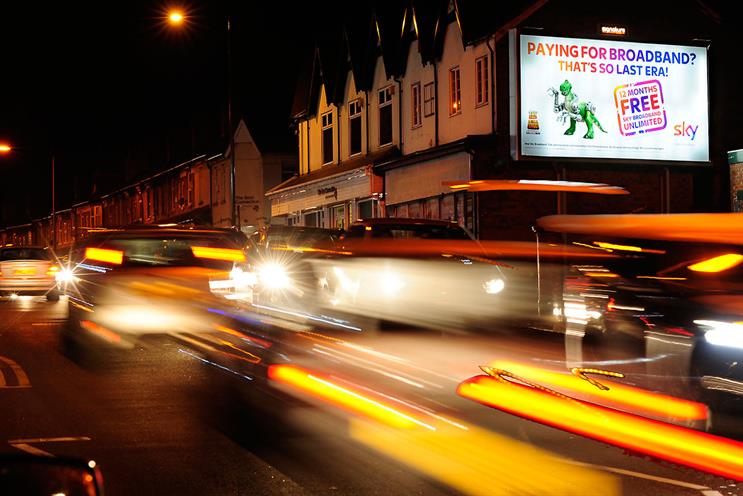 Figures from the Outdoor Media Centre show outdoor adspend rose 6.1 per cent to £300 million in the quarter. Among the biggest spenders were Asda, Sky, Sony Mobile, TSB and Warner Bros.
Google was another brand to invest heavily in outdoor during the period, using the medium to amplify campaigns for search, YouTube and Android.
The performance contributed to the sector growing 3 per cent year on year in 2014 to reach £1 billion for the first time.
The industry has fared well over the past few years, exceeding its goal of becoming a "10 per cent medium" (its aim to capture a tenth of all display advertising revenue) while continuing to innovate with new partnerships, technology and content.
The OMC credits the increasing number of digital sites now available through many media owners' portfolios for much of the growth momentum. Digital out-of-home now accounts for more than 28 per cent of the medium's total revenue.
Mark Craze, the chairman of the OMC, said: "These are great results for the sector. The market is benefiting from the investment in digital but also the rampant inflation levels in TV. The growth in retail is clearly a result of press advertising losing share, which is moving on to digital screens."