Alcohol
Strongbow 'bowtime: last push' by St Luke's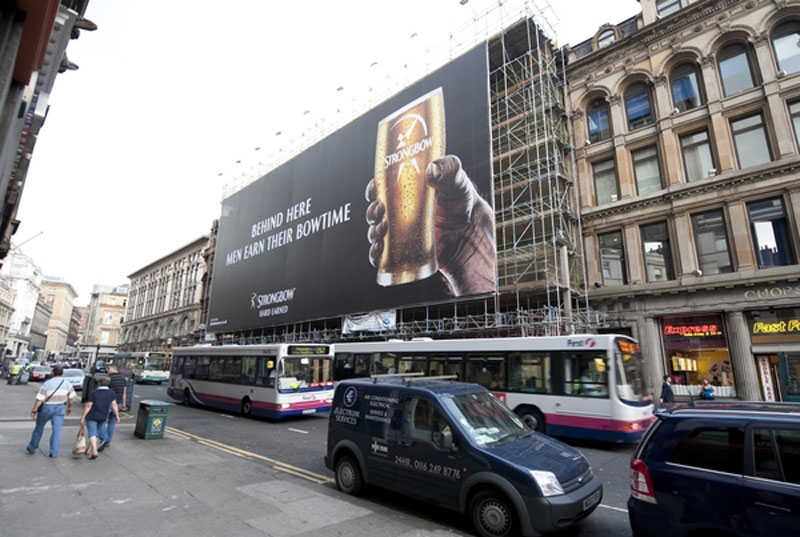 Strongbow has launched a print campaign supporting its "bowtime" TV ads that celebrates the grafting workers of the UK.
Positioned on large poster sites affixed to scaffolding rigs, the poster carries the text: Behind here men earn their bowtime in a bid to position the cider as the ideal refreshment for the blue-collar workforce, slogging away behind.

Created by St Luke's the outdoor campaign will be backed up by four radio ads.