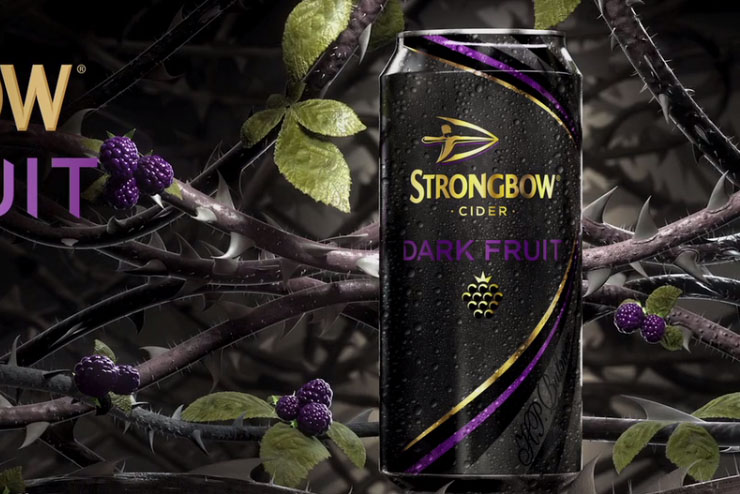 The "Dark Fruit Ink studio" will be open on 17 and 18 August in Shoreditch. Celebrity tattoo artist Alice Perrin will be offering limited edition designs, created for the superfans.
One fan, Alfie Smeaton, has a 15cm image of a Strongbow Dark Fruit can tattooed on his thigh.
Last month, Strongbow took another superfan, Kyle Gentleman, who has created an ice cream variety with Dark Fruit, on a tour of the UK.
Emma Sherwood-Smith, cider director for Strongbow, said: "People love Strongbow Dark Fruit so much that they are actually getting it permanently adorned on their bodies – this serves as an epic reminder of how much the brand means to our fans.
"We wanted the best tattoo artist in the business to pay homage to these guys so we've teamed up with Alice to create these incredible designs."