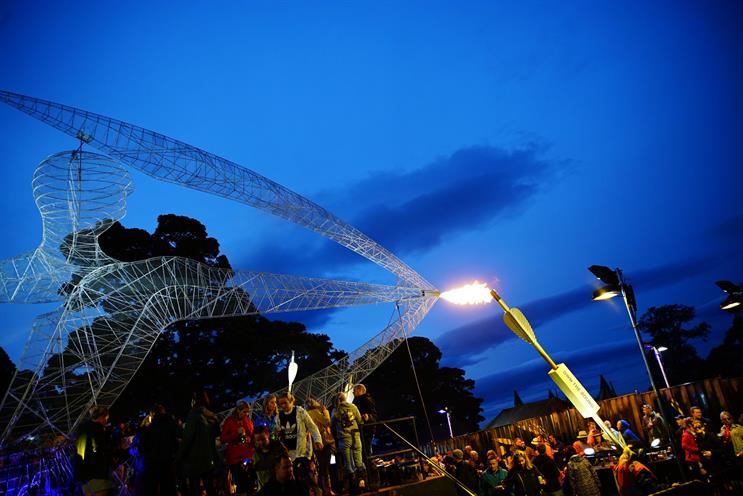 Created by Initials, the structure sits in the Strongbow Yard which surrounds the structure with a DJ booth made from speakers and a bar created with shipping containers. There is also furniture made from crates and barrels.
Global Radio's Radio X will be broadcasting live from the Strongbow Yard, with DJs including Johnny Vaughan and Gordon Smart. This partnership was brokered by Spark Foundry.
The activation is part of Strongbow's festivals campaign through which it gave away tickets to festivals through its Epic Entrance competition.
At the Victorious Festival, the winners will be dressed in mermaid, Queen of hearts and 90s rave attire, with entourages ranging from sumo wrestlers to gold Strongbow men. They will be chaperoned through the festival site ending at The Strongbow Yard for a drink of cider.
Emma Sherwood-Smith, brand director at Heineken, said: "From years of festival experience, we know people want to create amazing memories with their mates. As the most eye-catching landmark on site, The Strongbow Yard is the best place to meet friends and relax with a refreshing pint, making the most of their time between bands.
"Curated by credible British DJs, the music sets the atmosphere, changing the tempo throughout the day. As the sun sets we step things up with an impressive music-synchronised fire display until the end of the night."