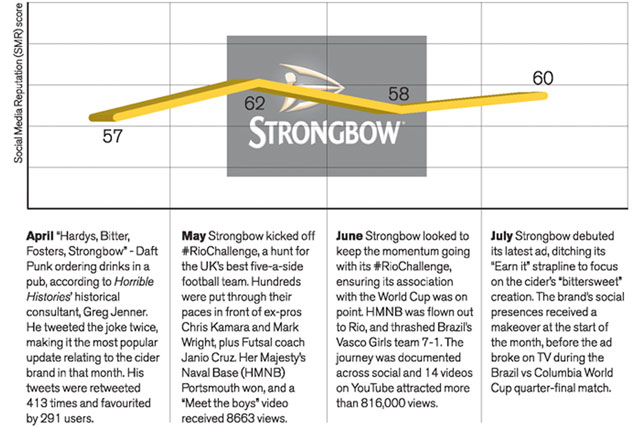 This is despite the Heineken-owned brand placing the "Earn it" concept at the heart of its World Cup social-media activity. Its five-a-side competition #RioChallenge garnered more than 11,000 click-through enquiries.
Somewhat surprisingly, Strongbow did not implement a digital-first strategy, as its website remained emblazoned with "Earn it" and remained focused on its #RioChallenge, when the new ads broke.
It was a little more integrated with its above-the-line activity, rebranding its page and sharing the ad on Facebook.