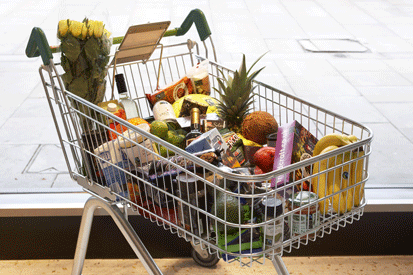 According to eBay Advertising's second survey of European shoppers, 60 per cent of consumers are most receptive to advertising when they are on an e-commerce site, but only 5 per cent are receptive to ads on portals, and 7 per cent pay attention to ads on social networks.

Targeted display ads on e-commerce sites have the biggest impact on consumer purchases, with 23 per cent going on to buy the product, and 20 per cent responding to sponsored links.
Advertising on portals, meanwhile, was found to be less effective than advertising on social networks, which have often been seen as a poor place to run ad inventory.
Phillip Rinn, director of advertising partnerships at eBay said understanding how to engage with online consumers is key to advertising success.

"Brand advertisers that understand why and how different groups of e-buying consumers are motivated to purchase online, will have greater chance of reaching engaged consumers in the purchase mindset."

In the UK the biggest areas of growth are consumer electronics, home and garden items and groceries, with 47 per cent of online buyers purchasing more groceries compared to six months ago.
Separately, a study by the European Commission has found European shoppers who try to buy goods from a seller based elsewhere in the EU are likely to fail.
The Commission carried out a 'mystery shopping' study where shoppers attempted to buy a list of 100 popular products from a retailer in another EU country.
Over 60 per cent of transactions could not be completed because the retailer refused to ship overseas or did not have adequate payment facilities.