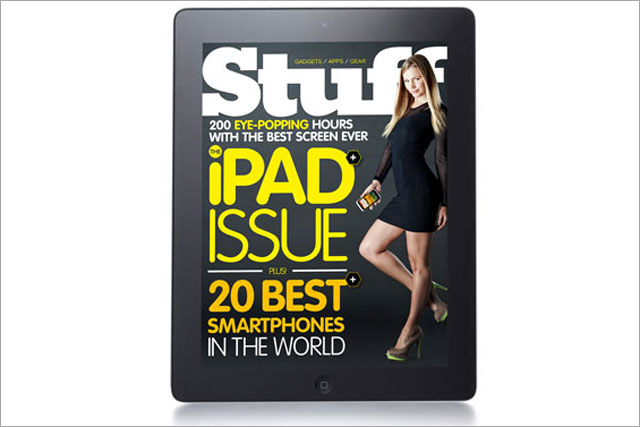 The first issue includes an in-depth test of the new iPad incorporating video, a feature on the world's best smartphones, and 'Gadget Easter Eggs', a compendium of hidden features and in-jokes from the history of technology and media.
Advertisers include LG and there are a number of exclusive interactive promotions that have been developed by Haymarket's creative solutions team.
Martyn Jones, publishing director at Stuff, said: "This is a significant milestone for the world's biggest gadget magazine. It marks our ambition to evolve across exciting emerging formats, and to reach new consumers.
"Our readers are tech-savvy, early adopters and iPad now delivers global scale, so we anticipate making a significant impact in this market, while complementing our healthy print and web audiences."
The iPad edition will be available monthly, coinciding with publication of the print edition.
Single issues of the iPad edition will cost £2.99, while a 12-month subscription costs £23.99. People who already subscribe to Stuff magazine will be able to download the iPad version for free for six months.
It is the biggest change for the magazine since the print version was revamped in 2009.
Stuff's ABC for the July-December 2011 period was 80,226 copies, down 13.7% year on year.
Haymarket Media Group is the owner of Media Week and Brand Republic.
Follow Nick Batten on Twitter @NickBatten2