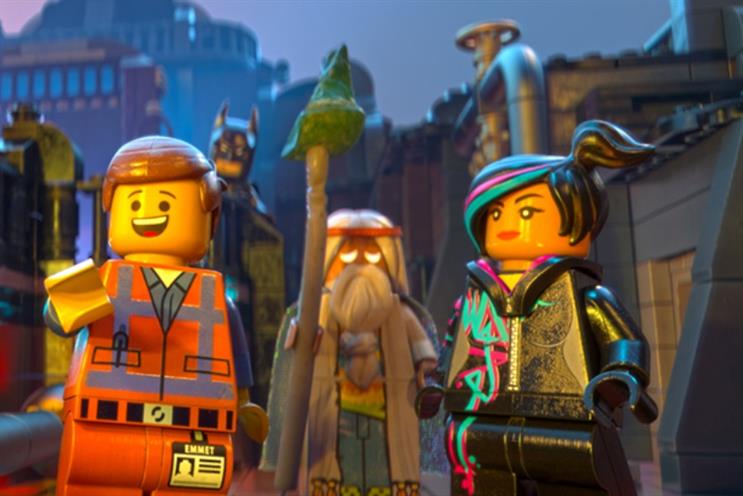 But long before the Lego Movie, the company made several missteps during its quest to become the world's biggest toymaker, according to head of global brand development Sara Riis-Carstensen.
Speaking at Connect 2015, Riis-Carstensen outlined several mad ideas the company's marketing team came up with before coming up with its current strategy – brick by brick.
The Brick Advertising Agency
When Riis-Carstensen joined Lego in 2010 as manager for global brand development, the company had yet to think about coming up with a wider brand strategy, despite international growth.
"It was a whole new position, there was no one with interim responsibility for the brand," she said.
"We had not been clear on what the brand was about, and how to position it to customers. I was tasked with defining the Lego brand and strategy."
Riis-Carstensen described the process of trying to come up with a brand framework, even floating the idea of an internal Mad Men-style agency.
She said: "We had a core group trying to conceptualise our brand strategy.
"One of our first concepts was this idea of a brick advertising agency. Obviously inspired by Don Draper and Mad Men, the idea was this Mad Men guy would help us define the brand."
It appears a mute, inherently sexist brand consultant did not fit the bill.
"Somehow that didn't feel right, it just wasn't the way we should define our brand," Riis-Carstensen said.
Lego professors
The group then took the approach beloved of all brand consultants – looking to the company's 'DNA'.
Riis-Carstensen said: "We thought maybe we should go back and find out, what is the DNA of Lego?"
"We took that very literally – we started talking about DNA, and that maybe we should be internal Lego professors, working with the brand like [scientists].
Again, it isn't clear what Lego professors might do for the brand, except possibly debate at what point a Lego brick boxed up with a radioactive atom remains a Lego brick, versus some broken plastic.
"The idea was good and fun, but that didn't feel right either," said Riis-Carstensen.
Little Lego smiles
Despite the fact that something tactile – a brick – lies at the heart of Lego, the brand once considered focusing on the "intangible".
Riis-Carstensen said: "Maybe the brand was everything we couldn't see – everything around us."
That meant bringing out the more conceptual aspects of Lego – the smiles on minifigures, for example – and other small details.
But according to Riis-Carstensen that just confused the brand's identity further. She eventually ditched the half-formed idea, went back to her hotel room near Lego's Danish HQ, and pulled out a box of Lego bricks for inspiration.
Brick by brick
Eventually Riis-Carstensen and her team hit on the answers, with Lego's internal brand guidelines taking the form of a set of building instructions.
She said: "Suddenly it became evident the answers had been right in front of us. Of course everything we do was linked to the brand, so the idea of building the brand, brick by brick, was quite obvious."
She added: "We've clearly defined our brand as building sets that we work with, with the framework defined as building instructions that we go through."
The framework centres on Lego's six core brand ideas: imagination, creativity, fun, learning, caring and quality.
Riis-Carstensen said: "That seems obvious, but we had to go down many different routes to find that."
---
Recommended