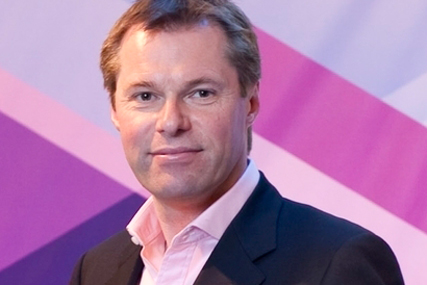 The broadcaster currently has a 10-strong online sales team, while its on-air division is three times the size.
The move to combine the two divisions follows STV reporting digital revenues of £2.7m in 2009, with a target of reaching £9.1m by 2012.
STV is the holder of the Channel Three licence in Scotland and in its annual results yesterday (25 February), the broadcaster reported its national air time revenue was down 10% year on year in 2009.

However, 2010 has started strongly and Rob Woodward, STV chief executive, forecast that the national TV ad market was likely to be up between 4 and 8% year on year in April.

He said: "In the first half of this year we are seeing a significant improvement, but we remain cautious about what might happen after the election."

When Woodward joined STV three years ago, he was charged with turning around an underperforming company that had a significant amount of debt.
Woodward sold its outdoor arm, Primesight, to GMT in November, and Virgin Radio to Times of India Group.
He admitted STV was still looking to offload its cinema ad sales house Pearl & Dean, but was hopeful of a sale before the end of the year: "There are a number of parties who have shown a keen interest in the asset," he said.

Earlier this week, STV informed ITV it is preparing to sue for £5m to £15m for "prejudicial behaviour" due to the airing of programmes such as 'Xtra Factor' on ITV channels in which STV has no economic interest.

STV has already claimed against ITV for entering into agreements with BT Vision and Virgin Media without obtaining its consent to provide ITV branded services in STV's licence territory.

In turn, ITV is suing STV for £15m to £20m in connection with shows STV agreed to part-fund before deciding not to air them. STV has served a counterclaim with an estimated value of up to £16m, relating to the companies' airtime sales agreement.

Woodward said: "STV is not acting aggressively. We are looking for the current rules to be upheld and adhered to.

"I would like to think there is an opportunity to find an amicable way forward. The current arrangement [between ITV and STV] is not satisfactory for the kind of business we are now operating in. The agreement has grown over the last 50 years. We need to look at what is a more appropriate way of operating."
An ITV spokesman said: "We do not believe there is any legal basis for yet another claim by STV but we would defend any new proceedings vigorously."