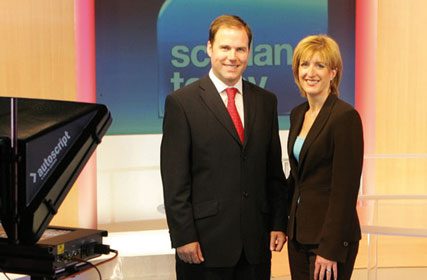 STV's revenue stood at £48.8m in the period, down from £75.6m a year earlier. STV said this was partly due to the disposal of Virgin Radio in June 2008.
Within its TV business, revenue fell to £41.5m in the first half of 2009, from £56m the previous year, reflecting, STV said, "the macro-economic environment".
Within its TV arm, STV's broadcast operations posted a reduction in pre-tax profit of 25% to £3.9m, "as the £10m decline in revenue arising from the recession in the advertising market could only be partially offset by cost savings", it said.
The company said it had performed "broadly in line" with the national TV advertising market in the first half of this year, adding that it was "on track to outperform in Q3, with an improving position in both national and Scottish sales".
Regarding its cinema ad sales house Pearl & Dean, STV said its disposal "remains a key priority", adding that it was now its "only non-core legacy business", following the sale of Virgin Radio last year to Times of India Group.