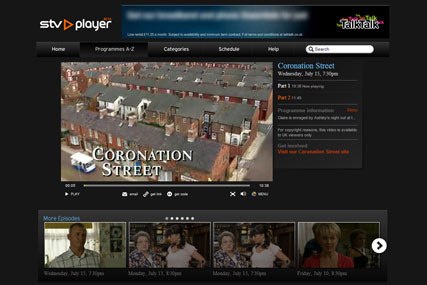 The STV Player, available on www.stvplayer.tv, allows users to catch up with STV programmes free of charge, and watch selected programmes from STV archives.

The service will make available a variety of programmes for 30 days after broadcast.

In addition to catching up with the latest STV shows, users can also access classic and more recent programmes from the STV archives, which is more than 50 years old.

The STV Player also has a parental control option, allowing parents to restrict access to programmes with guidance warnings.

Users can click straight from each programme or episode to the corresponding programme page on stv.tv, where they can access additional material such as behind the scenes footage, character and episode information, image galleries and all the latest news and gossip about their favourite shows.