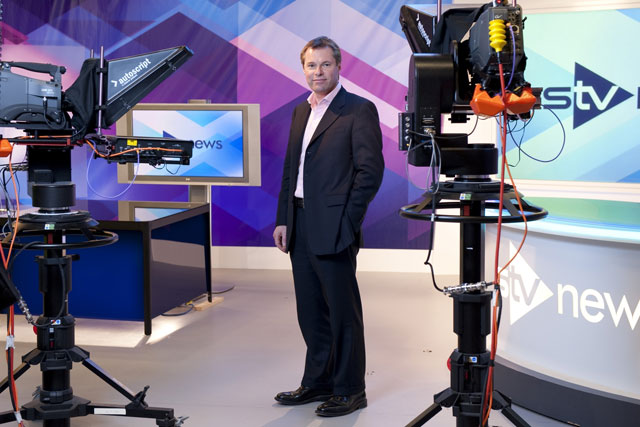 According to STV's final results for 2012, the channel three broadcaster in Scotland reported revenue of £102.7m across last year, up 0.7% year on year.
Before exceptional items are stripped out, STV made a profit before tax of £14.4m in the period, up 2.9% year on year. However, after £5.3m of exceptional items are stripped out, the broadcaster made pre-tax profit of £9.1m, up from a £900,000 loss in 2011.
STV said airtime revenue was "in line with market" and that national airtime revenue declined 1% year on year across 2012, but regional airtime revenue increased 2%.
The broadcaster said its digital revenues increased 84%, following growth in STV's online audience and inventory.
Rob Woodward, chief executive, said: "We have delivered strong financial results with double-digit growth in operating profit and a significant reduction in net debt. Our digital and production businesses are delivering strong growth momentum, with STV Productions continuing to secure new series commissions.
"The recommendation to renew our licences for the maximum term of 10 years provides certainty for the future and we remain on track to deliver our sustainable growth objectives."
ITV and STV were involved in a costly legal dispute between 2009 and 2011, before STV offered £18m to ITV to settle in April 2011.
Follow @MaisieMcCabe